Whether you're a trained data scientist or a writer with a knack for programming, tech skills are in hot demand right now — and many of Boston's most innovative tech companies are ramping up their hiring efforts this spring. If you're itching to turn your passion into a profession, check out five fast-growing startups on the prowl for new talent this month.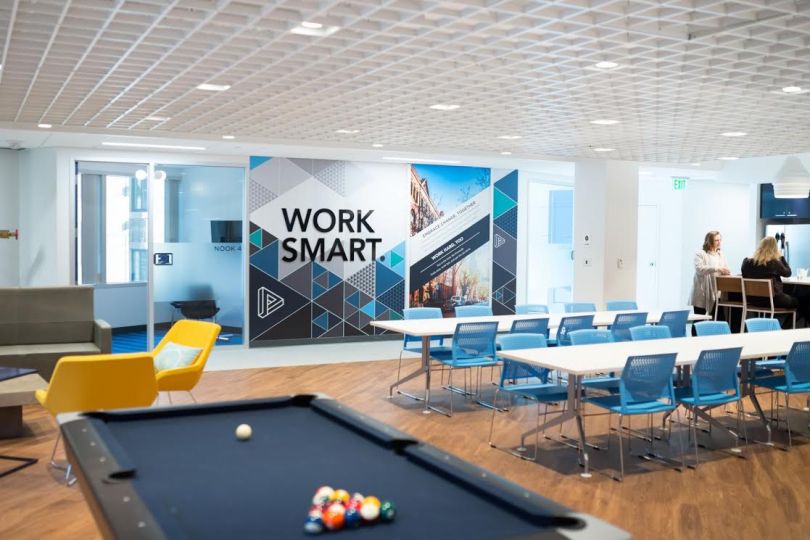 What they do: Placester is a real estate marketing platform that provides the ability to advertise online by leveraging automated distribution with performance tracking in a few clicks.
Coolest perks: With competitive salaries, 401(k) and comprehensive medical benefits, Placester takes care of its crew. They also offer ping pong, craft beer and take employees to Red Sox games.
Note from an insider: "We're focused on changing the user experience of an entire industry, so we hire creative problem solvers who aren't boxed in by 'how it's always been done'. Instead, we question ideas and empower one another to push further and grow. We need passionate people who aren't afraid to get their hands dirty. In return, they can join us at an exciting time and really make an impact on our industry, team and users." -Jane Jaxon, Director of People Operations at Placester
What they do: Klaviyo offers email marketing for e-commerce stores like Shopify, Bigcommerce and Magento. From personalized newsletters to automated emails, Klaviyo helps stores setup great email marketing without the need for expensive systems and lots of people.
Coolest perks: Klaviyo offers employees perks like stand up desks, weekly lunches, unlimited snacks, great benefits, six month reviews and a 401(k) match. They also have employees identify and learn a new tool/program/skill every six months as part of our commitment to employee growth.
Note from an insider: "One of our core values is always be learning; we hire people who want to expand their skill sets and who can accept the challenge of doing new things and solving hard problems. We have a culture that's fundamentally centered around productive collaboration and helping one another do the impossible, and we ask that our employees be as committed to teaching and learning as we are." -Tammi Pirri, VP, People Operations at Klaviyo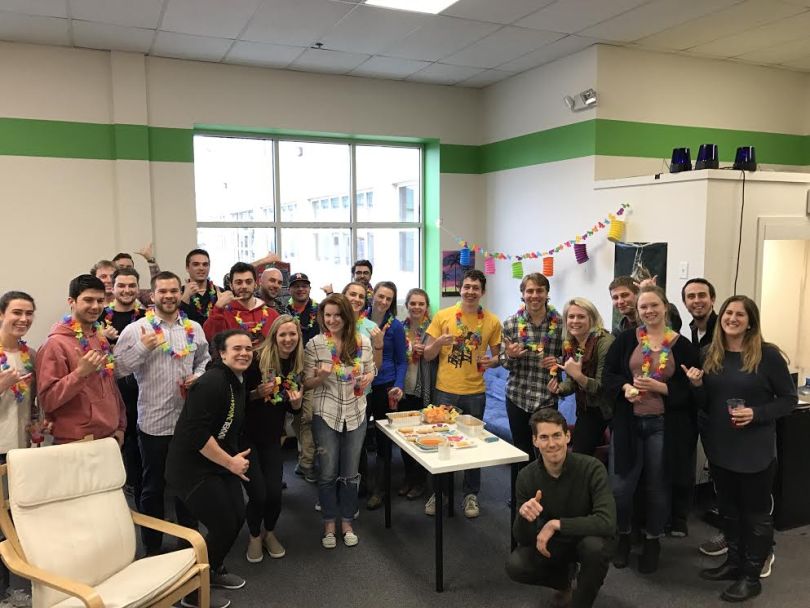 What they do: FareHarbor creates online booking software that helps tour, activity and rental businesses grow their online reservations.
Coolest perks: Not only does FareHarbor offer flexible working arrangements and remote work options, but the startup also prides itself on giving employees continuous learning opportunities and plenty of autonomy.
Note from an insider: "We're a hardworking group that likes to win. We focus on our clients, our product and having fun. You'll fit right in if you're confident, motivated and want things done yesterday!" -Bora Yavuz, Sales Operations Manager at FareHarbor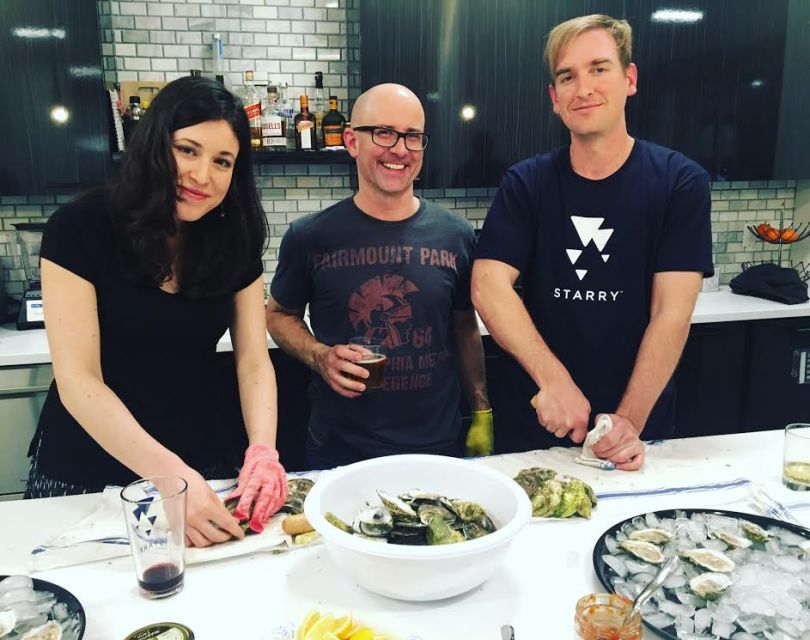 What they do: Starry is an internet company that creates Wi-Fi products and innovative ways to get service. One of their first products was Starry Station, the world's first ambient touchscreen station that gives people visibility and control over their in-home Wi-Fi with a glance, tap or swipe.
Coolest perks: "Starry features an unlimited PTO plan; a very generous twelve week fully-paid parental leave policy; 100% company paid health, dental and vision premiums on non-high deductible plans; weekly lunches, loads of snacks (for real though — we go through twenty pounds of peanut m&m's per week!), cold brew and beer on tap and Friday afternoon cocktail hours. Oh, and we offer an opportunity to be part of a revolutionary internet provider shake-up!" -Brandy Sandborg, Operations Manager at Starry
Note from an insider: "We love coming up with huge ideas and figuring out ways to bring them to life. Our team is ambitious and passionate," Sandborg said. "And one thing we all share is an intense desire to make something beautiful. Something that makes a real dent. Happy Interneting!"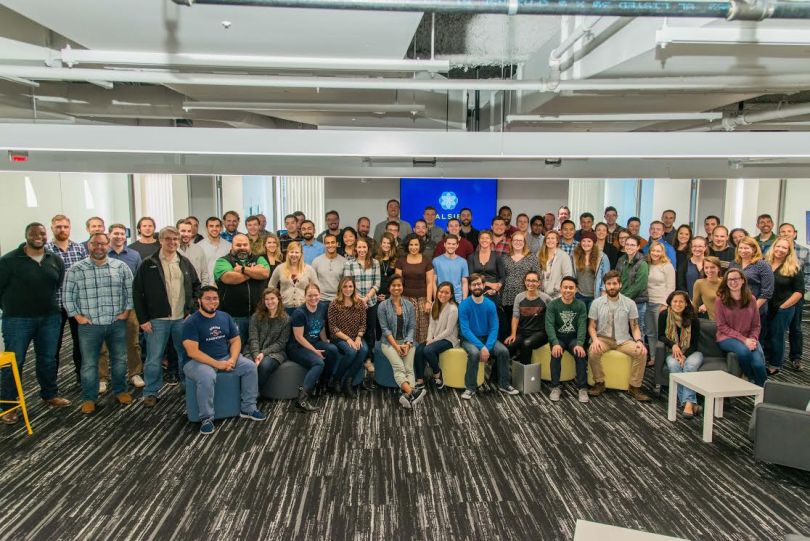 What they do: Salsify combines product information management, digital asset management, content syndication and digital catalogs in a single, cloud-based product content management platform.
Coolest perks: Salsify provides flexible vacation, full health coverage for employees, gym and wellness discounts, commuter benefits (including free Hubway membership), food, caffeine and beer, free lunch on Fridays, beer and cold brew on tap, plenty of free snacks, on-site yoga, social Thursdays and more!
Note from an insider: "We look for people who take initiative and have a passion for driving results. We want to know what you've achieved, we're not simply tallying your years of experience or targeting a specific background. We think in terms of team wins. You must be able to take feedback and communicate effectively to meet a common goal." -Jason Purcell, CEO of Salsify