At corporate companies, tuition reimbursement has often been a benefit offered to employees. The perk helps retain workers, advancing their skills while also attracting new talent. Though educational reimbursement programs aren't a common perk at startups, these three Boston tech companies are challenging the status quo.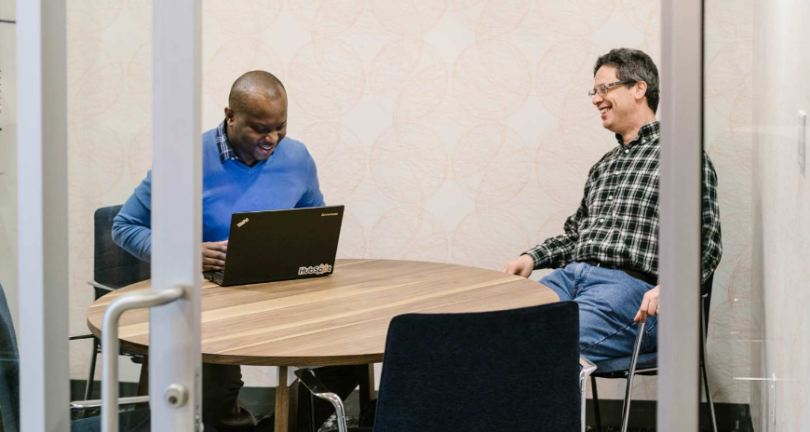 HubSpot develops cloud-based, inbound marketing software that helps businesses transform the way that they market online.
Responses via Hannah Fleishman, Inbound Recruiting Program Manager
How do you encourage employees to keep learning?
New hire training sets the tone early on that education and employee growth is a priority at HubSpot. But what about once you're out of training and officially on the job? Our internal Wiki features a calendar of workshops and classes HubSpotters can take, resources for how to use our education perks like tuition reimbursement and the Free Books program and is a great way to stay on top of new internal opportunities. We also send company-wide emails and invites to HubTalks, a monthly event where we bring in an external leader for a Q&A just for employees. In the past, we've had the CEO of Trello, the Director of Scouting from the Red Sox and former Governor Deval Patrick.
What continuous education perks do you offer?
One of our core benefits is that we offer up to $5,000/year in tuition reimbursement. Employees use the program to take online courses, semester-long courses at local colleges or one-time workshops in everything from graphic design to finance. And, one of HubSpot's first perks was the Free Books Program, and it's still one of the most popular today. Employees can request any book (using good judgement, of course!) and HubSpot will pick up the tab. We also want to create a culture where you have the opportunity to learn something new every day. That's why we host weekly Master Classes. A Master Class is a workshop taught by a HubSpotter on any topic they're an expert in. Employees have led classes on the basics of HTML and CSS, on how to write a great blog post and how to dabble in video editing.
How does offering education perks affect company culture?
I think people feel more engaged and excited to come to work when they feel like they're learning and growing. Luckily, HubSpotters are naturally curious and ambitious — we just put the programming in place for them to always pursue a new opportunity to learn. In a way, investing in ongoing education creates a sense of trust at HubSpot, too. We know that employees won't work here forever, and we do our best to make sure that whenever they do decide to leave HubSpot, they leave with with new skills and perspectives. Helping people grow fuels a culture that's engaging and autonomous.
How does offering education perks help your business?
We believe culture isn't just a hiring or HR competitive advantage. It's a competitive advantage for your business. The more people are growing and learning, the more engaged and invested they are in their work. In the long run, that's good for a company's bottom line. We invest in a culture of learning because people are a core business priority at HubSpot.

edX is a nonprofit, open-source enterprise that provides free online courses from universities around the world.
Responses via Megan Frank, Recruiting Operations Associate/Campus Recruiter
How do you encourage employees to keep learning?
One of our values at edX is to always be learning and our employees truly embrace this. For example, we've had employees get together at the office to form 'study halls' in the edX conference room. edX'ers also form 'digital study halls' on HipChat to share study tips and discuss courses they are taking together. edX'ers also host 'Lunch + Learn' sessions to share recent projects they're proud of, ask for feedback or perhaps to share highlights from our latest Open edX conference. We also encourage our employees to learn through experimentation. We have found that an overall culture of experimentation has led us to great things such as employee driven one-on-ones, cross functional coffee talks and a guest lecture series.
What continuous education perks do you offer?
Each employee receives $5,250 in tuition reimbursement each year. edX (via MIT) also offers many workshops for professional development throughout the year. Some of the workshops that they offer cover topics like how to have difficult conversations and how to avoid forming unconscious biases or are geared toward key stages in a career, like training for first time managers, etc. Internally, we offer our employees professional development opportunities through various workshops. Some are hosted by our very own learning and development team, while others are conducted by world class professional development groups.
How does offering education perks affect company culture?
Offering educational perks to our edX'ers helps highlight our investment in their career growth. We believe that if we provide our people tools to improve their lives, edX will continue to grow and improve with them. By offering perks and encouraging learning, we are fostering a company culture that reflects our mission — to increase access to high-quality education for everyone, everywhere.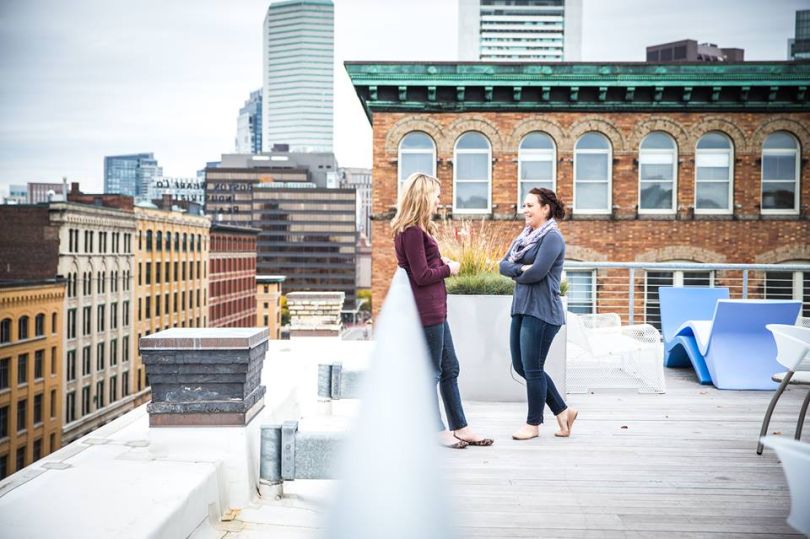 LogMeIn provides SaaS-based remote connectivity, collaboration and support solutions for businesses and consumers.
Responses via Kaelyn Philips, Talent Development Manager at LogMeIn
How do you encourage employees to keep learning?
At LogMeIn we strive for a culture of learning and promote employees to participate in our various learning programs. By emphasizing the importance of innovation and creative-thought, we encourage our employees to keep pursuing opportunities to discover new methods, to improve themselves and to keep their skills sharpened. We also encourage employees to share their knowledge with each other through various internal communication channels and groups.
What continuous education perks do you offer?
Learning and Development at LogMeIn provides a variety of different methods to help our employees strengthen their skills and develop their career. We offer tuition reimbursement, licenses to online e-learning programs, encourage employees to pursue certificates and offer relationships with companies like General Assembly to provide discounts to classroom and online trainings.
How does offering education perks affect company culture?
Offering education perks such as our e-learning programs and tuition reimbursements creates a culture of learning and promotes innovation. It's a way to show our employees that we are invested in them and developing their careers.
How does offering education perks help your business?
To echo the previous response, offering perks such as continuous education opportunities is a way we invest in our employees. We fully believe that happy and nurtured employees do great work and build great products, thus creating great product experiences for our customers. It's a full circle.
Photos via social media