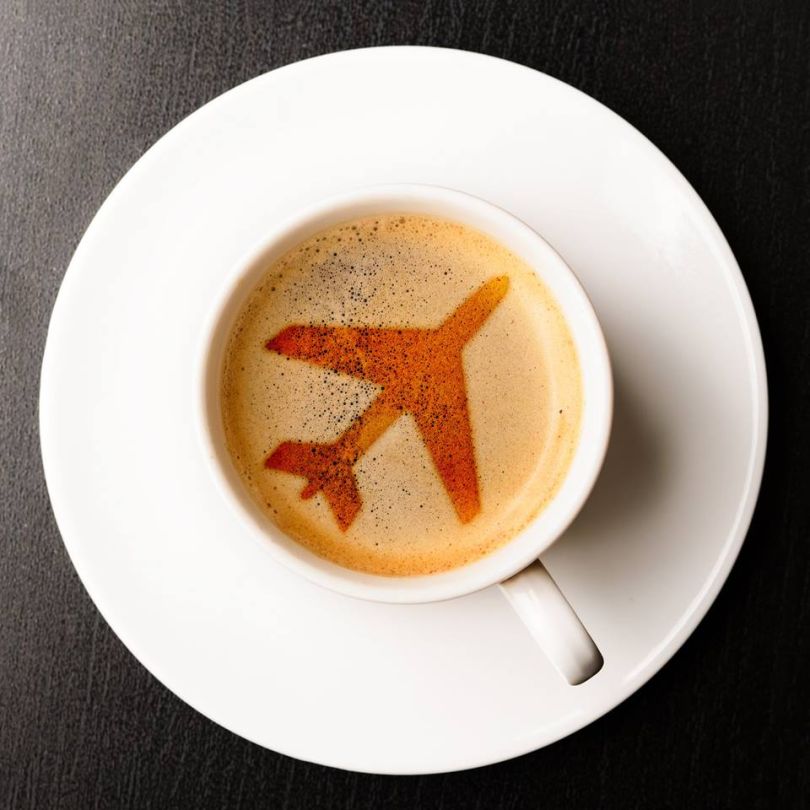 Booking a flight can be stressful and expensive, which is why many people turn to travel apps to help them find the lowest airfare.
The only drawback? In 2017, there are literally dozens of apps to choose from.
Hopper, a Cambridge-based startup, is hoping to stand out from the pack by using big data to predict and analyze airfare with laser-like precision.
"Hopper is the only airfare predictor tool available that can forecast future prices with 95 percent accuracy up to a year in advance of departure," said CEO and co-founder Frederic Lalonde.
The travel company does this in a number of ways.
First, Hopper receives a real-time stream of consumer airfare search results from its flight search partners, collecting about 8 billion airfare price quotes every day.
The company has also built an archive of trillions of prices going back several years, including flight availability along with consumer demand (search interest).
"We use our historical data to create trip-specific pricing forecasts up to year in advance of departure based on current and historical yield trends as well as pricing volatility," Lalonde said. "On average, our users start 'watching' flights three months in advance of departure, which is about 40 days earlier than travelers typically search for flights on the web."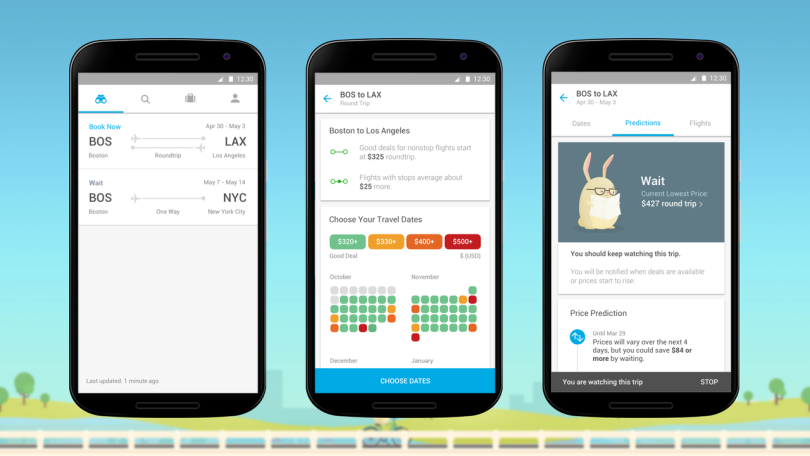 The earlier a user sets up a "trip watch" by tapping the "watch this trip" binoculars button, the greater their savings will be in the app, Lalonde added.
Overall, Lalonde said Hopper users save an average of $150 per year on their air travel, which is part of the reason the app has received awards like Apple's App Store Best of 2015, the Webby Award for Best Travel App and Google Play's Best of 2016.
In December 2016, Hopper closed a Series C round for $82 million in Canadian dollars (the startup has another office in Montreal).
That equals roughly $61 million in the U.S, which Lalonde said the company will use to continue to grow internationally.
"We're in this very particular position where our service has gone global because of the quality of the data and the forecasting," Lalonde said. "We're already selling tickets in 123 countries, but we'll be improving the app for users in other countries."
For example, they're working on payment processing so that users will be charged in their local currency. Other projects include app localization and partnerships with international low-cost carriers.
This year, Hopper is also focused on hiring and plans to scale the company from 40 employees to more than 120 by the end of 2017.
Lalonde said they're hiring in almost every department, looking for developers, data scientists, product managers, designers and user acquisition managers.
The company is working on app updates, including a feature that will help bring more transparency to airline fees and another that will help users visit friends more often. It continues a project to deliver more personalized recommendations to users.
"Right now, we have over 10 million downloads," Lalonde said. "By this time next year, we're projecting we'll have over 30 million downloads. We see ourselves becoming a major global player. We want to become the No.  1 travel app in every country across the globe."

Photos via social media