Want to join a high-performing sales team at a tech company? Take a peek at their sales culture.
When it comes to a startup's business health, sales retention rate is a significant indicator. That's because a happy, motivated sales team will generally close more deals and help a company's bottom line.
We reached out to three Boston startups to learn how they foster positive sales culture so that their teams hit their targets. Here's what they had to say.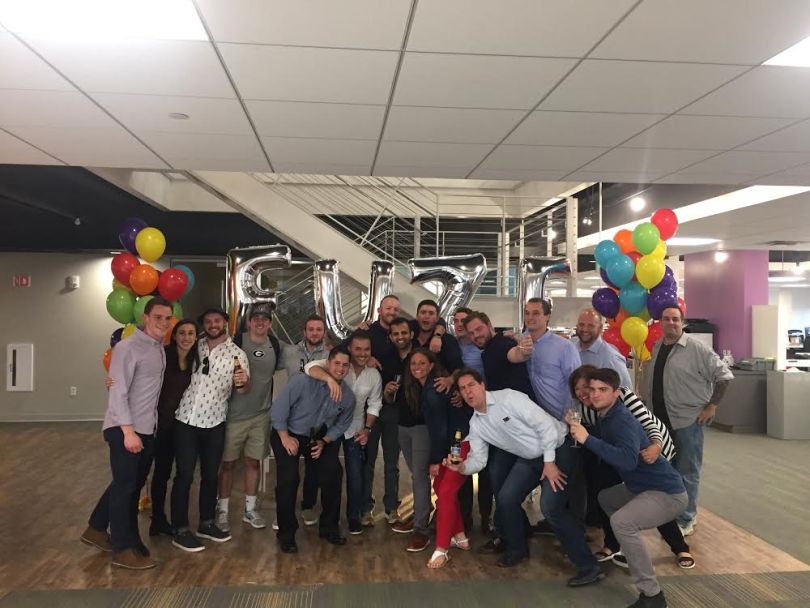 Fuze is a global, cloud-based unified communications platform that helps companies be more productive and efficient.
Responses via Ted Engel, director of sales (midmarket); and Josh Morris, area director (enterprise)
Describe your sales team in three words.
Ted: Intelligent, driven, persistent
Josh: Trustworthy, disciplined, passionate
How do you foster a healthy sales culture?
Ted: We host weekly and monthly contests. This can be 1:1 or team vs. team. It is important that everyone feel they are a part of something and have the ability to contribute while being motivated.
Josh: We take our work very seriously and maintain a policy of open dialogue and team-based selling. Reinforcement of the opportunity in front of us is a weekly exercise and we hold ourselves and each other accountable to be the top performing region in the country quarter after quarter.
How do you drum up healthy competition?
Ted: We celebrate acts of brilliance and publicly recognize big wins and top performers on a weekly, monthly, and quarterly basis.
Josh: Our team is naturally competitive, so we all enjoy setting goals at the beginning of the week as a team and reviewing our success against those goals at the end of the week as a team. Weekly spiffs for top performers aren't uncommon and group chats help with spontaneous friendly wagers or bragging rights help keep it fun and interesting, too.
How do you acknowledge successes? Failures?
Ted: I believe it is important to acknowledge success, but more importantly embrace failures. We only learn by recognizing the mistakes we have made and spending time diagnosing them. If we can do this the team and individual will be stronger and more successful in the long run.
Josh: Fuze publicly recognizes big wins, significant milestones and personal accomplishments, on an as-needed/real-time schedule. It's not uncommon to send out team or even company-wide emails touting sales wins and calling out everyone involved in the deal, from the pre-sales to the post-sales orgs and more.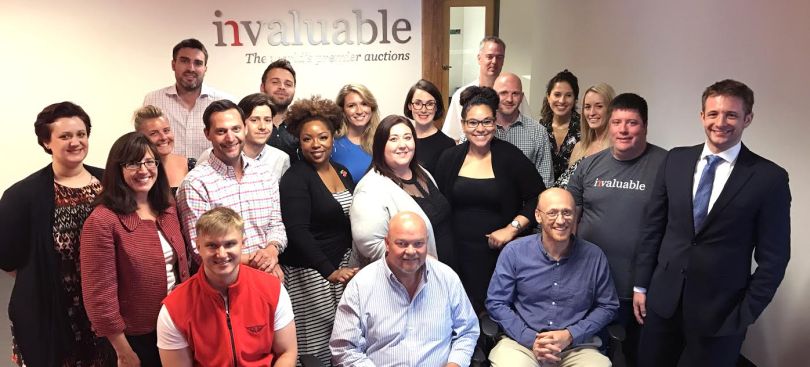 Invaluable is an online marketplace for fine art, antiques and collectibles that works with more than 4,000 of auction houses, dealers and galleries.
Responses via Rob Weisberg, CEO
Describe your sales team in three words.
Passionate, entrepreneurial, genuine.
How do you foster a healthy sales culture?
Invaluable is a high-growth company, and we believe in setting clear targets, tracking them daily and showing each of our sales team members their personal path to achieving their goals.
Gamification is a big part of this process — on top of a clear personalized path, we place a strong emphasis on making it fun. We've added multiple layers of gamification and daily milestones with opportunities for celebration. As a global company, our global team is connected through technology, and we hold celebrations virtually. At the end of day, a work hard, play hard philosophy is paramount to it all. With aggressive targets and a competitive global landscape, Invaluable offers its employees time to step away from the daily grind to socialize with peers. We have kegerators in two kitchens with beer, cold brew coffee and Kombucha on tap, and offer catered lunches on Fridays for employees to get together and catch up over a meal.  We hold 'jam' sessions for those with a musical background, plan team outings over the course of the year, and it's not uncommon to find employees enjoying a cornhole tournament or game of oversize Jenga on a nice summer afternoon.
How do you drum up healthy competition?
Competition starts with setting clear targets for winning. We believe it is important to align both personal and shared team objectives so that individuals can strive to be No.1, while also supporting and enjoying the success of their colleagues. Each day we are reminded when members of the team hit their goals with a program that plays a song unique to each sales representative when they successfully close a deal. Hearing songs play in the office sporadically throughout the day motivates other members of the team, while also reinforcing the comradery amongst the group with sincere congratulations frequently following each success song.
How do you acknowledge successes? Failures?
We foster an environment that celebrates both company and individual success. This manifests itself through programs like monthly competitions and team dinners for achieving particular milestones. We have company Red Sox tickets that are given out to team members who go above and beyond, and also have an Employee of the Month program to recognize individuals for outstanding achievement. Beyond this, there is a bell on the wall in our office that gets rung when we sign the most sought-after auction house and gallery clients in the world. We try to make sure the entire company feels the success of our sales team.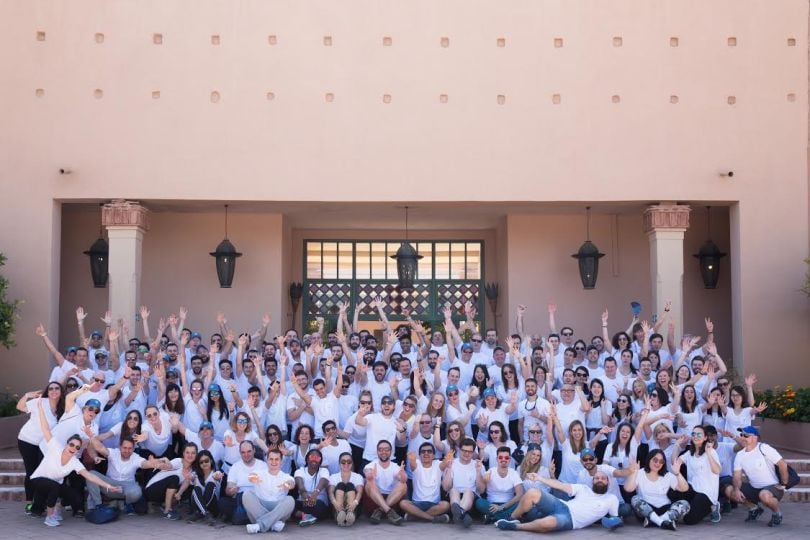 Flywire is a leading international payments processor, connecting payers and clients on six continents.
Responses via Raela Ripaldi, director of marketing communications
Describe your sales team in three words.
Ambitious, entrepreneurial, doer.
How do you foster a healthy sales culture?
We focus on empowering team members with the aid of mentorship and training. And because working in sales can be like living on an island, we really try to emphasize that the team wins and loses together; it's all a team effort. We work together on executing on opportunities and closing deals.
How do you drum up healthy competition?
If you get ambitious, competitive people who are team-focused, they'll just naturally compete against each other. At the same time they'll push each other to succeed in positive ways.
How do you acknowledge successes? Failures?
Because one of our core values is evolved learning, we foster the evolution of new ideas into experiments, tests and trials. Every success and failure is a discovery or learning moment.