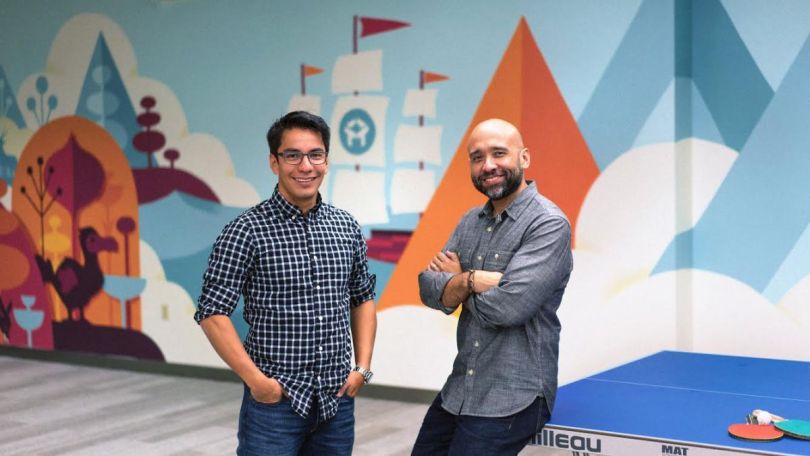 With a fresh $32 million Series B funding under its belt, Drift is poised to make its name in the inbound sales and marketing space.
The round, which was announced Tuesday, was led by new investor Sequoia and existing investors General Catalyst and CRV. HubSpot also participated in the round.
The new financing brought Drift's total funding to $47 million. It will be used to expand Drift's sales and marketing products, hire more employees and to open a San Francisco office.
Currently, Drift employs around 55 employees in a 17,000-square-foot office in Copley Place, but the Boston-based company plans on reaching 200 workers by the end of 2018.
"In the next 12 months you will see us continue to move into marketing automation and sales acceleration, and we have plans to grow our Boston and San Francisco offices with over 100 new employees across product, customer success, sales and marketing," CEO David Cancel said in a statement. "These are aggressive plans, and this round will help fuel them."
Founded by serial entrepreneur Cancel and Elias Torres in 2014, Drift offers a sales platform with a pop-up chat tool that instantly connects companies with their website visitors.
Drift's last investment was a $15 million in a Series A round in 2015, and the company later went to market in April 2016. More than 50,000 businesses use Drift's software across 50 states and 150 countries, including big names like WeWork and Twilio.
"Elias and I have been saying since day one that we are here to build a pillar company, and that does not just happen overnight," Cancel said in a statement. "We have a whole lot of work left to do."