Cool offices might not be everything, but they sure help to attract awesome talent.
We talked with three Boston tech offices that go beyond having beer on tap and comfy bean bag chairs to design spaces that make employees feel at home. From 'idea walls' featuring special paint that turns them into large whiteboards for brainstorming and planning, to adjustable desks that enable every employee to sit or stand as they work, here's what these companies  offer employees in order to set them up for success.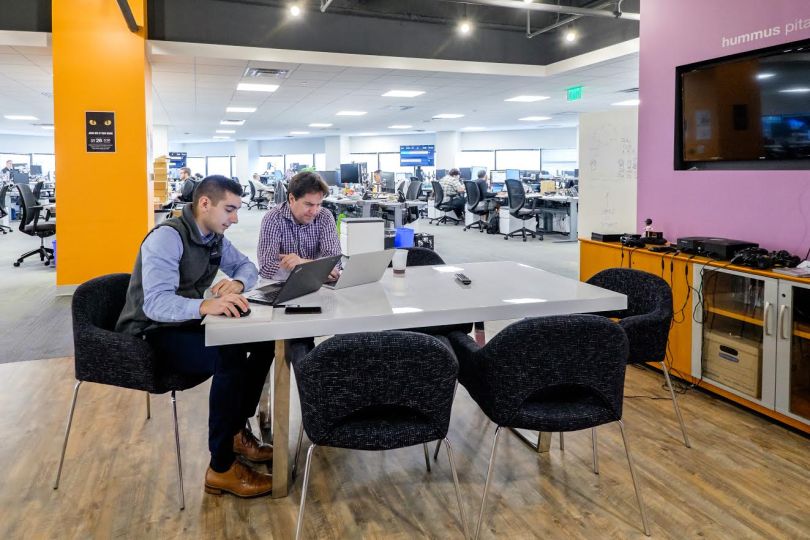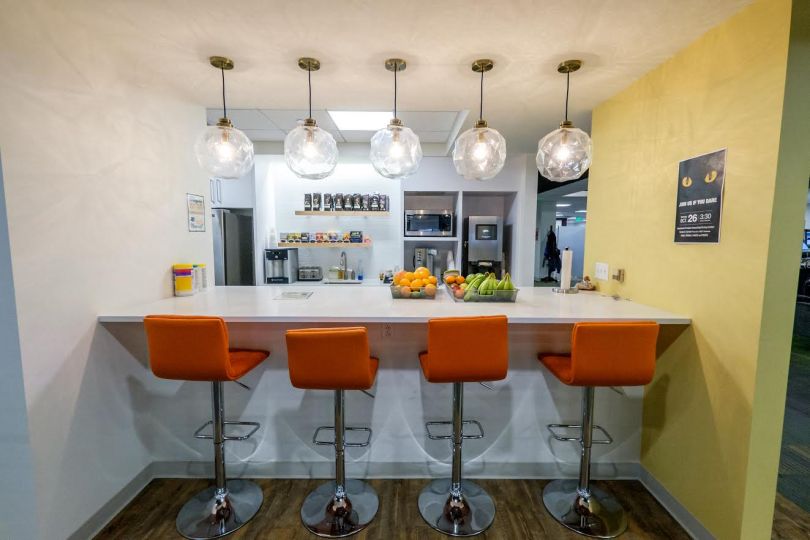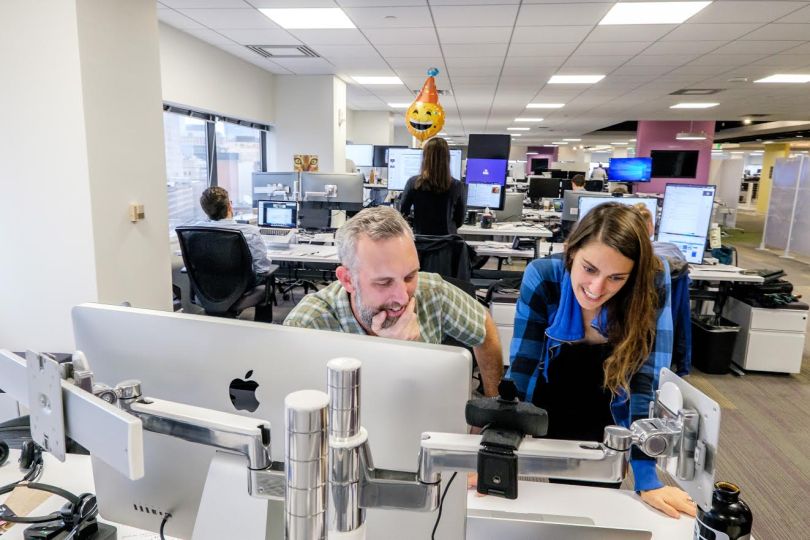 Location: 2 Copley Place
Design philosophy: Fuze moved into its new space back in May 2017. Instead of treating it as a traditional headquarters, the company views the office as a hub or central gathering place for employees located in Boston or from any of Fuze's offices worldwide. Spread over two floors, the 51,000-square-foot redesigned space houses an initial 250+ Fuzers with room to accommodate twice as many in anticipation of continued company growth.
The new Fuze office design features 20 flexible, collaboration spaces ready for global video conferences, including a mix of meeting rooms and huddle spaces. Everyone is equipped with adjustable sit/stand desks throughout an open layout so people can comfortably workas they choose. With the new HQ came the launch of Fuze's "work from anywhere" policy, which empowers Fuzers to build flexible work schedules as a reflection of their unique work styles.
Favorite employee hangout: Fuzers love to gather in the open café area, whether it is for lunch, a quick meeting or to enjoy a drink from one of their beer taps.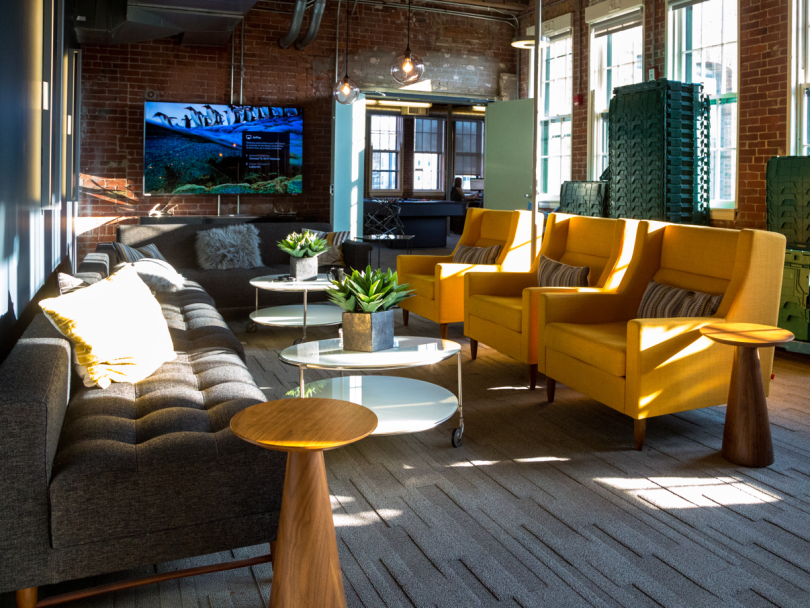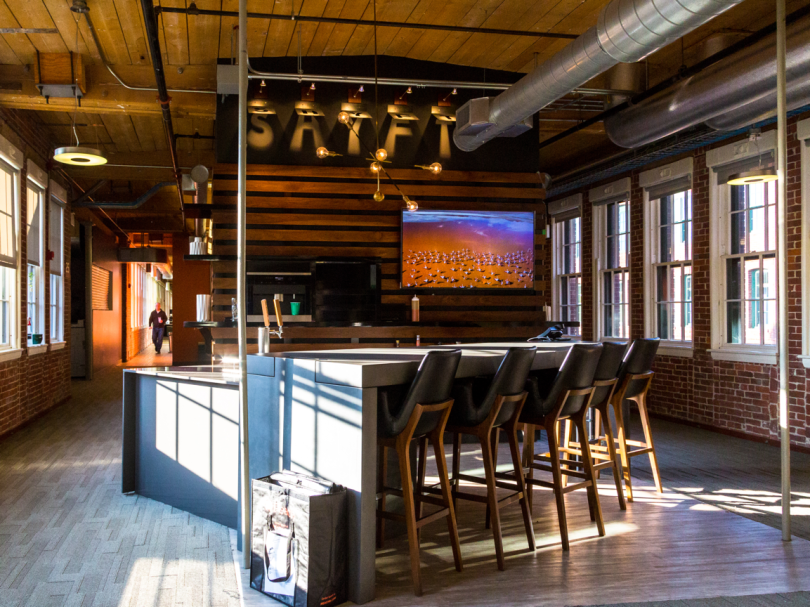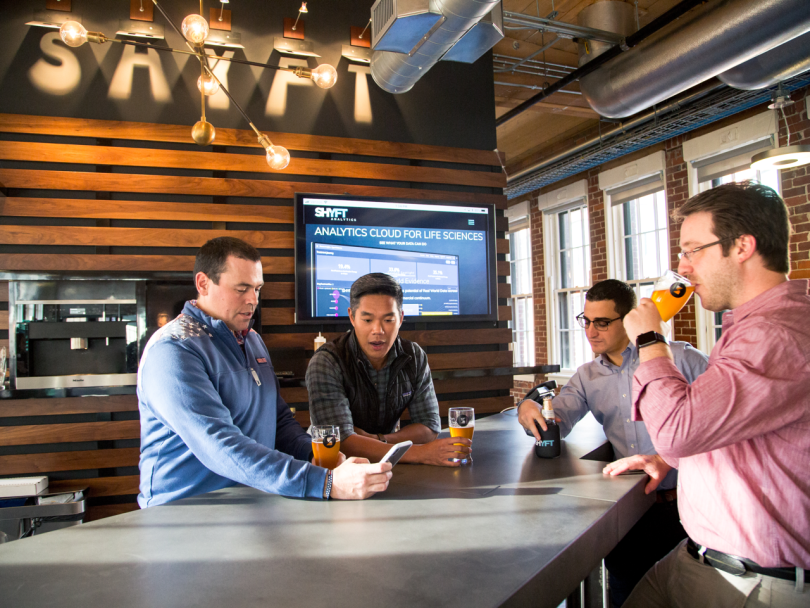 Location: The historic Waltham Watch Factory at 203 Crescent St.
Design philosophy: The converted mill-style space is full of quirky designs and original details…we love this! Our space was built to accent the unique designs — wood, brick and steel — of the building while ensuring the space is highly functional for our high-performing culture. The space offers plenty of opportunities to collaborate, hold impromptu stand-up meetings and connect with fellow employees in order to build more collaborative relationships. We have a ton of conference rooms, which means we have plenty of space for our team to run all of the meetings we need to have. From standing desks to 'idea paint walls' that serve as whiteboards to bookable office space, the SHYFT office was designed to enable our teams to be as productive and innovative as possible.
Favorite employee hangout: The SHYFT Bar and Collaboration Space. SHYFTers hold stand-up meetings, enjoy lunch together and attend all company meetings in this space.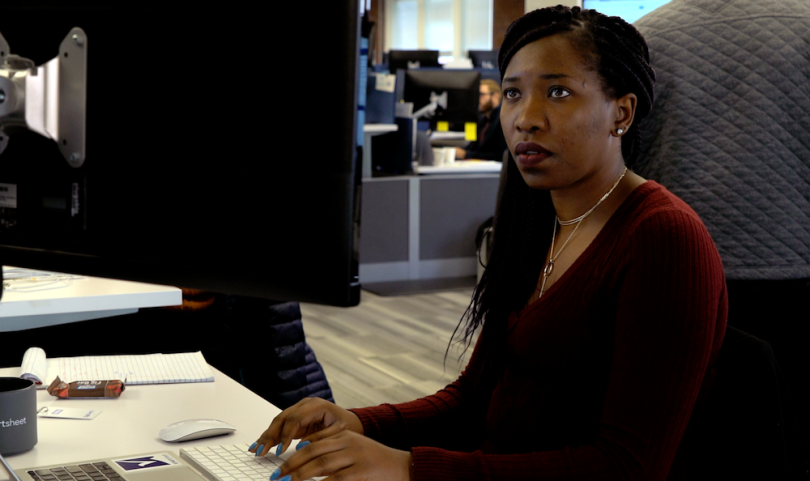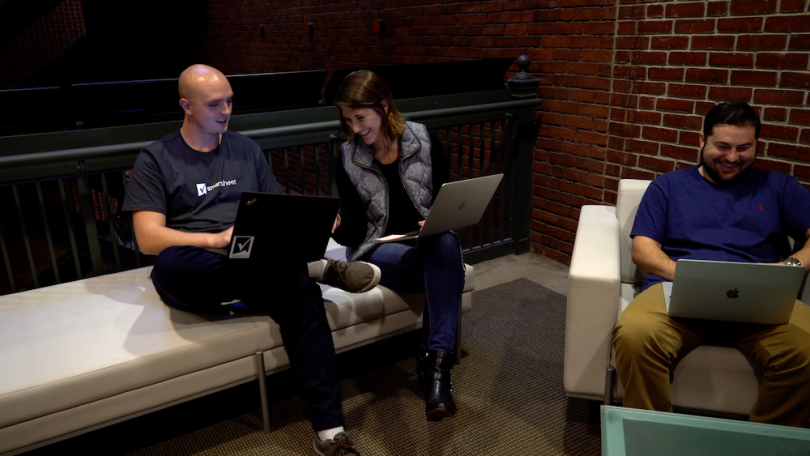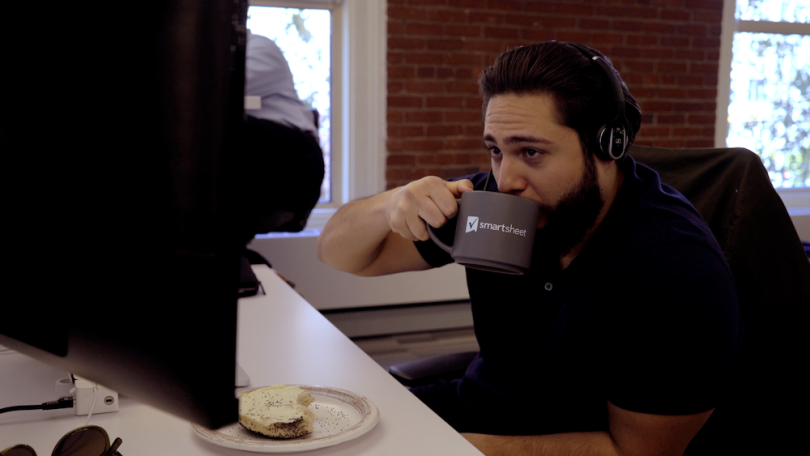 Location: Boston's Leather District at 179 Lincoln St., near a host of great restaurants and bars, as well as six minutes walking distance from South Station.
Design philosophy: The Boston office was designed initially as a sales-focused satellite office that would foster the Smartsheet culture with open workspaces and offices, as well as plenty of light and ergonomic furniture — much like our headquarters. A lot has changed in the past year and we are adding new departments and evolving constantly because of the talent in Boston.
Favorite employee hangout: Our great shared kitchen area (stocked to the brim with snacks) is where most folks eat lunch and catch up.