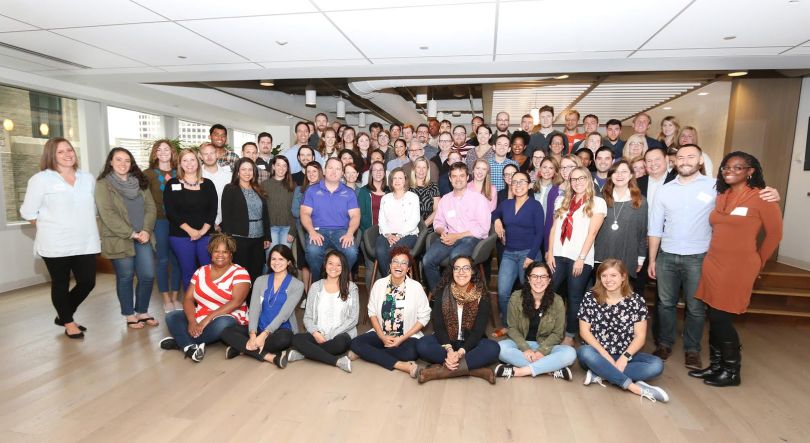 When India native Gayathri Ramanujam was starting kindergarten, one of the premier schools in her town rejected her because she was unable to speak or read basic English.
Ramanujam's mother wanted to prevent this from becoming a barrier for her child, training Ramanujam to be strong in math and science, but the experience stuck with Ramanujam as she grew older and moved to the U.S. Ultimately, this moment would end up influencing Ramanujam's career in bigger ways than she expected.
Today, Ramanujam works at Ellevation Education, a web-based software platform designed for English Language Learner (ELL) educators and their students, where she was recently promoted to engineering team lead. Her role is sweeping, and includes everything from helping Ellevation's engineering team build amazing applications to supporting the engineers' professional development. It also means leading with the company's mission and values in mind — first and foremost: fostering diversity.
"As someone who was denied access to education at such a young age due to something that could have been overcome with additional support, I was influenced in the decision I made to provide support to teachers," Ramanujam said.
Founded in 2006, Ellevation provides ELL administrative and data management tools for teachers, saving school districts time and giving hours back to instructors so they can maximize their impact in the classroom.
The need for ELL instructors has never been so dire, as ELLs are the fastest growing population of K-12 students in the United States. To put that into perspective, about one in 10 students across the country is currently learning to speak English; in California, that number is one in four students.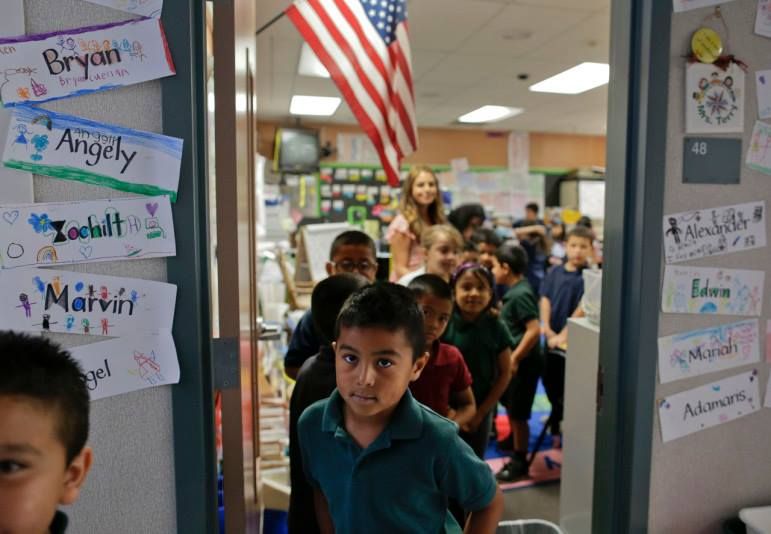 "ELLs in the U.S. are facing numerous challenges," Ramanujam said. "They come from different cultural, ethical and socio-economic backgrounds and they all have different levels of English. They have high dropout rates because their academic performance is lower than the academic performance of their classmates who are English language natives. Often, they are expected to master content in English while they are still learning the language."
To make matters worse, many public school teachers receive very little professional training to work with such a diverse population, Ramanujam explained.
"We strive to cultivate a workplace environment where diverse experiences and perspectives are welcomed."
"Managing the ELLs in the classroom has drastically increased administrative demands and the preparation and development of lesson plans and homework that fit the individual needs of the students has become a challenge for the teachers," Ramanujam said.
That's where Ellevation Education comes in.
With Ellevation's platform, teachers can get to know their students more deeply with just a few clicks, accessing a student's level, status and history. Teachers can also group students together by proficiency level and track their progress by year, level and score to ensure that their lesson plans are delivering the best possible outcomes.  
In the past year, nearly 100,000 educators in over 600 school districts — from Fairbanks, Alaska to Miami, Florida — used Ellevation's platform. The startup estimates that instructors using Ellevation have collectively taught over 1 million ELLs.
Ramanujam said what first attracted her to Ellevation was its mission.
"I wanted to work for a company that would have an impact in the education space and at the same time work somewhere where there would be opportunities for growth and career development," Ramanujam said. "During the interview process, it became very clear that this was a great team who was passionate about helping transform the outcomes of ELLs. Once I started working here, I realized that this passion cut across all departments."
We work to interview a diverse range of qualified candidates and we have a structured interview process which helps us avoid bias."
To ensure the company's team reflects its mission of inclusion, Ellevation fosters workplace diversity from the ground up, beginning with its recruitment process.
"We work to interview a diverse range of qualified candidates and we have a structured interview process which helps us avoid bias,"  Ramanujam said.  
Starting with the interview process, Ellevation makes sure to have a group of engineers with different perspectives in the panel. This allows them to see the candidates in terms of how they might enable the team to solve challenges, Ramanujam said.
"With different perspectives come different ways of solving a problem, and that helps a team grow," Ramanujam added.
The results of these practices are easily noticeable when you look at the makeup of the Ellevation team: Currently, more than 60 percent of the company is female, and 25 percent of the software development and product team is made up of women. Furthermore, there is at least one minority representative on each team, with members hailing from place like Denmark, Russia, Bulgaria, Germany, Colombia, Puerto Rico, India, France and Canada.
"We strive to cultivate a workplace environment where diverse experiences and perspectives are welcomed,"  Ramanujam said.
To this end, Ellevation just invested in an in-person and online unconscious bias training program for their people leaders to help create a workplace environment where people can feel comfortable and encouraged to discuss diversity and inclusion.
They also offer a flexible work schedule that allows employees to live a balanced life, which includes taking their children to doctors' appointments, running errands or observing a holiday.
"We realize that the creativity that comes from diversity makes our workplace unique, engaging and fun," Ramanujam said. This can mean small initiatives, like having employees bring in food from different regions and cultures once a month — so far, they've enjoyed Japanese Kit Kats, Kaju Katli from India and Swiss Chocolate bars larger than iPads.
On a larger scale, Ellevation recently created a company newsletter with one section devoted to diversity. The goal is to introduce the different holidays and traditions of Ellevation employees and celebrate their cultural diversity.
While many companies talk a big game when it comes to diversity, Ellevation is walking the walk — and no one knows this better than Ramanujam.