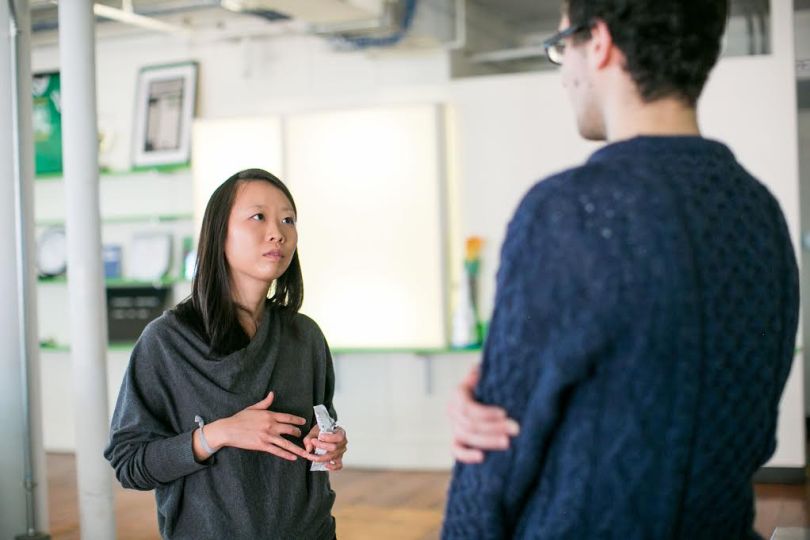 At many startups, "work-life balance" is a buzzword that gets talented employees through the front door. But few tech companies actually "walk the walk" when it comes to ensuring that individuals have enough time for family, hobbies and social activities outside of the grueling workweek.
At Panorama Education, however, that's just not the case.
It's understood that our children are the most important part of our lives. The nurturing of children is a deeply held value at Panorama."
The edtech startup, which offers students and teachers surveys that assess their social skills, emotional development and family engagement, puts a premium on work-life balance and time spent with loved ones — largely because they know how crucial balance is to the success of the students they serve.
"I think one of the reasons this feels embedded is as much culture as it is policy: children's well-being is our literal mission, it's why we all come to work each and every day," said Sarah Robinson, product manager. "Supporting parents and respecting the job of parenting just feels like a no-brainer."
While perks like unlimited vacation and generous parental leave speak volumes about the tech startup, we thought we'd let Panorama Education's tech team tell you about their workplace culture in their own words.
We caught up with Robinson; as well as Mitch Peabody, engineering manager, and Christina Stewart, engineer, to learn how creating a product that "transforms education for kids" shapes the engineering culture at Panorama Education.
What made you want to join Panorama Education's engineering team?
Robinson: I was a consultant to school districts before coming to Panorama. My work often centered around helping leadership teams get insight from data about student outcomes and use that insight to make decisions. The work felt vital, and I knew we were doing good. But it also felt like progress was slow as we were working with one school district at a time.
I wanted to see if this kind of work could scale, and I set out to find a company that was really thoughtful about helping educators use data to improve student outcomes and had the respect of the education community. I found Panorama and knew immediately this was the place I wanted to be.
Stewart: Panorama's product is tied so closely to the work I did during my year of service with City Year Boston, an education nonprofit organization dedicated to helping students and schools succeed. During that time, I was able to see students as more than just their grades. I learned that their home life, attendance and how they felt about the school affects who they are as students. I spent hours collecting data from my observations in the classroom and subsequently creating interventions to help my students improve their attendance, social and emotional learning (SEL) skills and coursework.
I was excited to join Panorama Education's engineering team because I knew I was going to be working on a product that will provide data to continue improving outcomes for students similar to those that I had served.
Is there anything unique about the culture or traditions of your engineering team?
Stewart: At the end of our weekly engineering team meeting, we do "High-Fives," where people recognize other engineers for an accomplishment made during the week. Personally, I see it as a time to appreciate my fellow engineers and to thank them for all the work they're doing. It's also cool to hear about engineers that I don't work with on a day-to-day basis.
How does the company's product impact the culture?
Peabody: One of our values is obsession over the quality of our products. We want our products to make it easy for school leaders to take action. We have very thoughtful conversations about the problems we are trying to solve and how we can make the best product to solve them. Throughout our process of ideation, design, road mapping, sprint planning and execution, we keep in mind that the end goal is to make a product that will transform education for kids.
Robinson: We have lots of former teachers at Panorama. They are such a great asset and help us remember who we are serving every day. They are also extremely organized and sure know how to command a room! They bring structure and forethought to everything they do, and in that sense, they set the bar high. If you have a meeting with a former teacher, you better come prepared and ready to get a lot done. They don't waste time.  
How does the company foster work-life balance so you can spend time with your children and/or loved ones?
Peabody: We have unlimited vacation and it's not just a perk we use to hook candidates. We're encouraged to take time off to recharge. We can work remotely when we need or want to. If I need an hour or two in the morning to take my kids to the doctor or go to their school, I just let people know and make sure all of my responsibilities are covered. It's understood that our children are the most important part of our lives. The nurturing of children is a deeply held value at Panorama.