Founded by Babson College grad and VetX founder Tan Kabra in 2015, LaunchByte is a Boston-based investment firm that specializes in early-stage ventures, with a focus on product design and development. In the past few years, Kabra and his team have helped more than 50 founders turn their ideas into successful businesses.
Here, meet five startups that are all working with LaunchByte on special projects, and hear how their founders came up with the ideas behind them.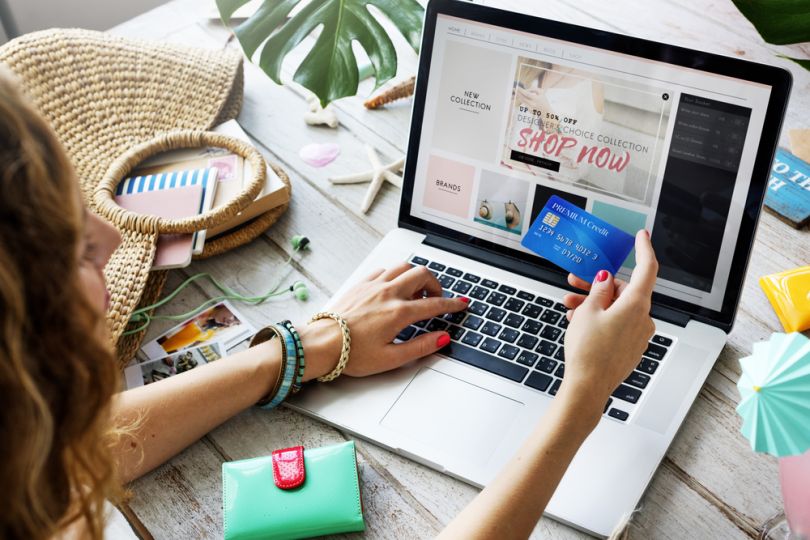 1Touch is an online platform founded by James Deller and Carlos Mancini that lets e-commerce retailers market their products through price-per-sales marketing by social media influencers. The company's partnership with social media management platforms allows them to provide important data to both their vendors and influencers, helping both parties track performance and improve their marketing strategies. The best part? 1Touch automates marketing so that companies don't have to worry about that aspect of their business.
How did the idea for 1Touch come about?
The idea for 1Touch was created through the realization that social media advertisement is ran by an algorithm nowadays, Deller said. The algorithm helps companies advertise their products but without necessarily targeting the right audience of customers. In addition, there is no possible way to follow the investment in social media, making it very difficult to calculate the return on the investment.

In the same way, we realized that there is growth potential in the social media marketing industry. Through influencers, it is possible to sell products, and by creating a platform in which vendors and influencers can interact with each other and create contracts based on commission per sale, it is possible for both vendors and social media influencers to thrive in the industry. Moreover, influencers will create a lot of traction for the brand, through interactions and brand promotion.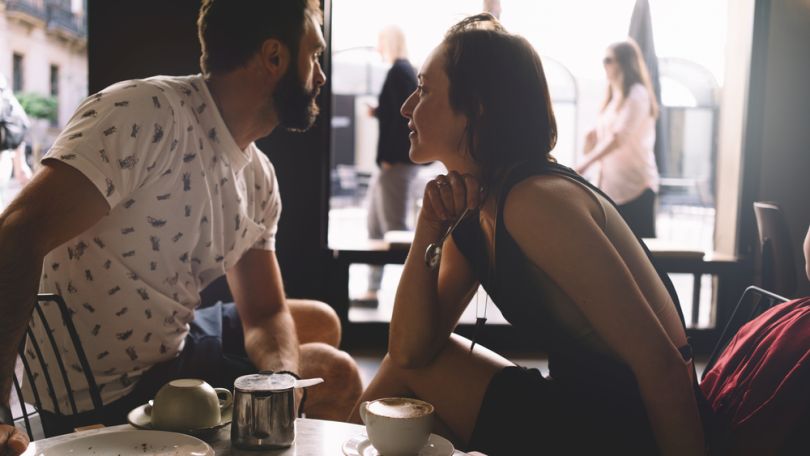 Bye, Bumble. BondApp aims to break into the dating app space by offering a unique social platform that breaks the ice between two individuals within 200 feet of each other. Founded by Jamal Taleb, the app uses the live geographical location of users in public spaces to facilitate meetings with prospective partners.
How did the idea for BondApp come about?
Often, two individuals may share interest in public without having a way to meet each other. This problem arises occasionally in restaurants, lounges, cafés, pubs or any public space where people are drawn to interact. Aspects of the present invention may act as a bridge, ice breaker or facilitator between two prospective individuals who may be interested in establishing a social interaction or relationship with each other.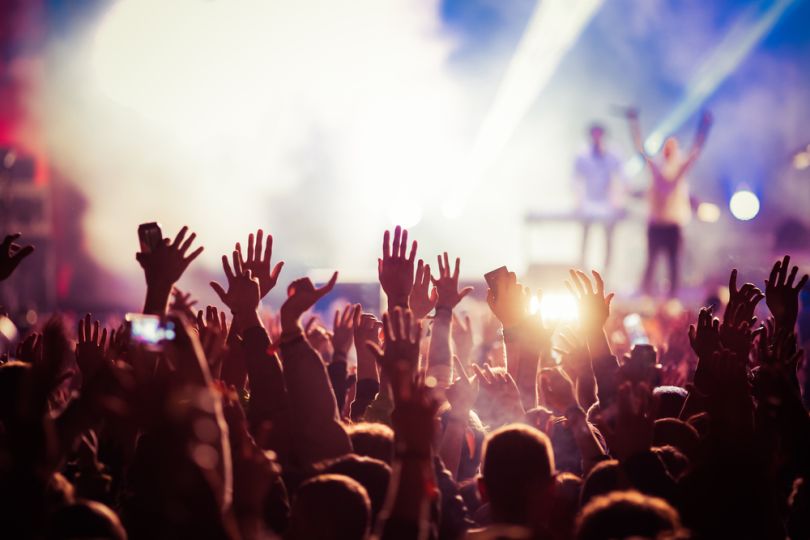 Gigabit LIVE is a music booking platform founded by Josh Larson and Griffin Bach that helps bars, restaurants, clubs and small local venues book talented live musicians in the area. The platform hopes to make a name for itself by growing a network of artists who exhibit only the "highest quality" of performance and professionalism.
How did the idea for the company come about?
Larson thought of the idea of a booking app over the course of his many years booking local Boston talent in hard-to-activate rooms. He shared it with co-founder and musician Bach who helped develop and expand on the original concept into a product that was both a productivity tool for venues and a career progression tool for artists.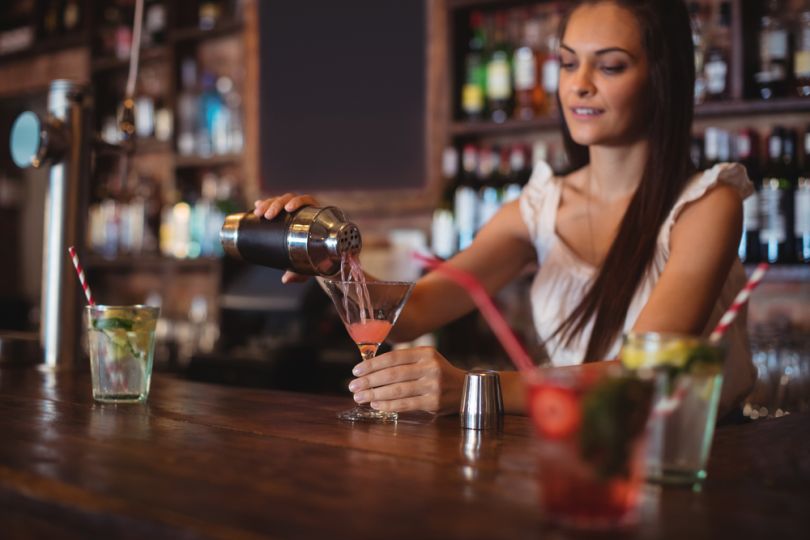 Host is a mobile platform that connects local vetted bartenders to events. Event hosts can post event details including date, time and location, allowing pre-selected bartenders to apply based on their availability. The event host can then choose an applicant based on their qualifications, ratings and reviews. Founders Michelle Carazas and Brian Mcgill like to say, "They mingle. We mix!"
How did the idea for the company come about?
Carazas graduated from the Whitman School of Management at Syracuse University, double majoring in entrepreneurship and marketing management. In order to quickly pay off her student loans with an aggressive two-year timeline in mind, she maintained a full-time job in sales while bartending on nights and weekends to achieve her goal. On a weekly basis, people requested her services as a bartender for private events or special occasions with no formalized process or convenient method. She realized that, most of the time, people are desperate to find the perfect bartender to ensure the success of an event. Coupling her entrepreneurial mindset with her time behind the bar, the idea of Host came to life, and she launched the business with McGill shortly thereafter.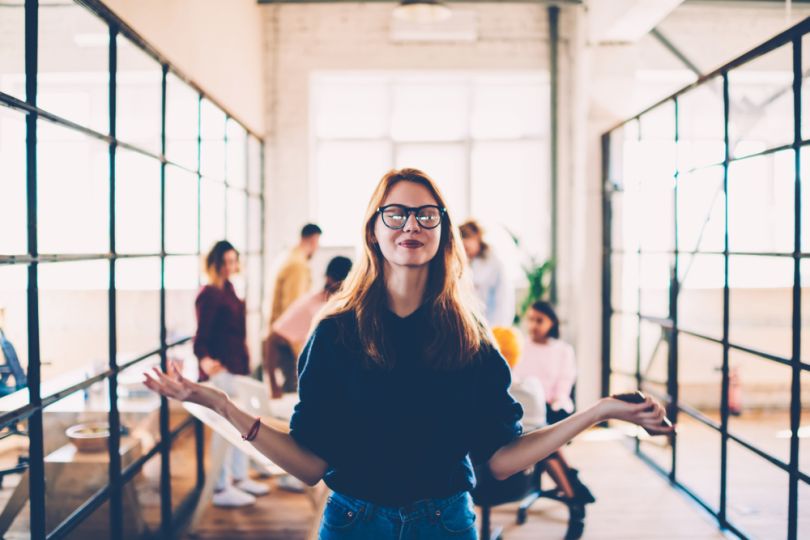 Founder Steve Albanese said LearnBolt offers a cloud-based, mobile-first workforce productivity and training platform. The goal of the solution is to help companies grow and sustain their business through knowledge mining and on-demand training for new employees and managers. LearnBolt's solution aims to shorten onboarding time while also increasing productivity across a business.
How did the idea for the company come about?
Having worked for many years helping businesses collect, organize and package their educational content for delivery to the learner, we saw many inefficiencies and hurdles to the process and found the traditional tools and services had become too cumbersome and cost prohibitive to keep pace with today's fast-paced world. With advancements of mobile, cloud-based technology, we felt the time was right to build a platform that could start from the conception of training need, and continue through the collection, organization and delivery of that knowledge all in one system and all from a mobile device. We see a real opportunity for a new breed of "in-the-moment" knowledge management solution to disrupt the $70 billion training and development market.