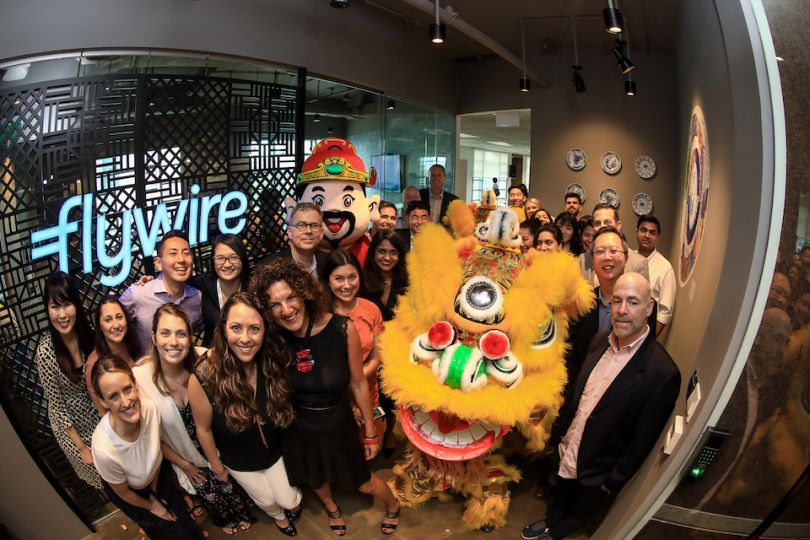 Flywire, a Boston-based payments startup, just announced a major funding round.
The fintech company announced on Thursday that it has raised $100 million in a Series D funding round. With the fresh capital, the company plans to grow in the U.S. and establish a footprint in markets like Africa, Latin America and the Middle East.
Flywire's payment processor platform cuts out card processing companies and enables hospitals, universities and businesses to manage large international financial transactions.
"Our strong growth is a direct result of our ability to solve the difficult pain points that exist in complex payment processes," said CEO Mike Massaro in a statement. "By taking the friction out of initiating, processing and reconciling large-sum international and domestic payments, we empower our clients to capitalize on their business opportunities and optimize their customer."
According to the release, Flywire has processed over $8 billion for more than 1,400 clients in business, education and the healthcare industry.
Temasek, a Singapore-based investment company, led the round, which also saw participation from existing investors Bain Capital Ventures and F-Prime Capital.
"Mike and his team have identified a huge market opportunity in the payments and receivables space that will continue to expand rapidly as digital erases economic borders," Matt Harris, managing director at Bain Capital Ventures said in the statement.
Founded in 2009, Flywire originally began as peerTransfer, a platform that allowed international students to pay for healthcare and tuition. The company became Flywire in 2015 and would go on to work with B2B companies, large firms and hospitals.