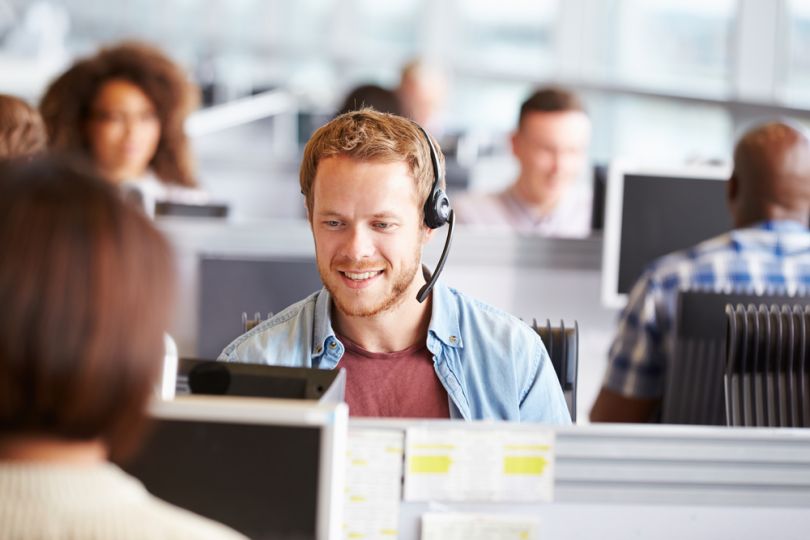 In the digital world we inhabit, emotional intelligence in the workplace has never been so critical.
No one knows this quite like Cogito, a company that uses artificial intelligence to analyze conversations in real time, offering humans conversational guidance to improve communication and boost customer loyalty.
Cogito raised $8 million in Series C funding today, with participation from new investors Battery Ventures and Hearst Ventures. The round follows a $37 million round announced in July. Cogito said the most recent investment will be used to expand its go-to-market strategy and attract major brands to its platform.
Emotional intelligence is a critical skill to enhancing employee well-being, improving productivity and enabling organizational empathy."
"Enterprises are actively evaluating how to leverage AI to automate operations and enhance employee performance," said Darcy Frisch, managing director and vice president of Hearst Ventures, in a statement. "Cogito senses human behavior and responds in the moment to augment a person's natural abilities. Empowering employees with 'human-aware' AI unlocks incredible productivity for individuals and enterprises alike."
Launched out of MIT's Media Lab in 2007, Cogito's technology has made a name for itself in call centers around the country, helping thousands of agents interact better with millions of customers.
And in addition to live in-call guidance for agents, Cogito's AI offers a real-time measure of the customer's experience.
"Employees today increasingly feel stress from the demands of modern life while enterprises are looking to more effectively connect with their customers to drive growth," said CEO Joshua Feast in a statement. "Emotional intelligence is a critical skill to enhancing employee well-being, improving productivity and enabling organizational empathy. We are taking action today to meet this market demand with AI that augments people's natural abilities."