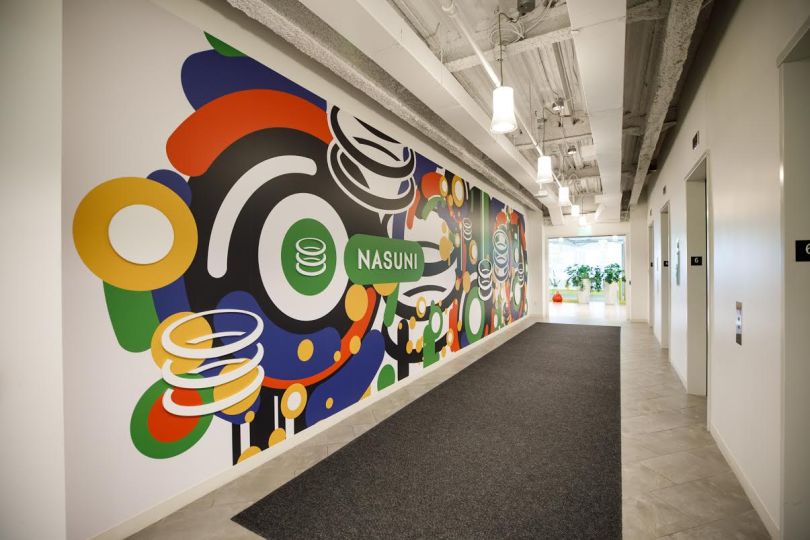 Goldman Sachs is betting big on Nasuni.
The investment firm just contributed to a $25 million round of funding in the cloud storage startup after tipping $38 million into the company as recently as September 2017.
The most recent growth equity round followed a year of record-breaking growth and customer expansion for Nasuni, which has ballooned each year as enterprises look for a more scalable way to manage the exponential growth of unstructured data.
In 2018, we continued to experience phenomenal growth."
Led by Telstra Ventures, the round also included participation from existing investors Sigma Prime Ventures, North Bridge Venture Partners and Flybridge Capital Partners. The new financing will add fire to Nasuni's go-to-market strategy and fuel its expansion into new markets. The company also seeks to grow its engineering team by 50 percent.
"In 2018, we continued to experience phenomenal growth," said Paul Flanagan, president and CEO of Nasuni, in a statement. "And in addition to seeing record expansion within our current customer accounts, we also signed market-leading enterprises in numerous industries. At the same time, we are also making investments in our people, our product and partnerships that are the foundation of the great company that we are building."
Founded in 2008, Nasuni was an early developer of cloud storage technology.
Traditionally, IT organizations purchased network attached storage (NAS), backup, archive, replication and disaster recovery hardware and software. But the problem with that approach was that file growth would quickly outpace capacity, and file sharing and transfer challenges would limit multi-site collaboration.
Enter, the cloud. Nasuni's cloud-native global file system and on-premises caching appliances highlight a paradigm shift in unstructured data management — and Wall Street investors are taking note.
With most of the $38 million from the 2017 funding round remaining on the balance sheet, the company said the additional $25 million investment will position the company to take advantage of a "massive market opportunity."  
"Application files, from documents and spreadsheets to CAD and creative files, are the lifeblood of most companies," said Steve Schmidt, partner at Telstra Ventures, in a statement. "However, traditional approaches to file management are prohibitively expensive and cannot keep pace with the growth of unstructured data. Nasuni offers a modern, future-proof alternative that radically decreases costs, eliminates the need for costly legacy systems and makes new levels of collaboration possible. Those are outcomes all enterprises need and want."