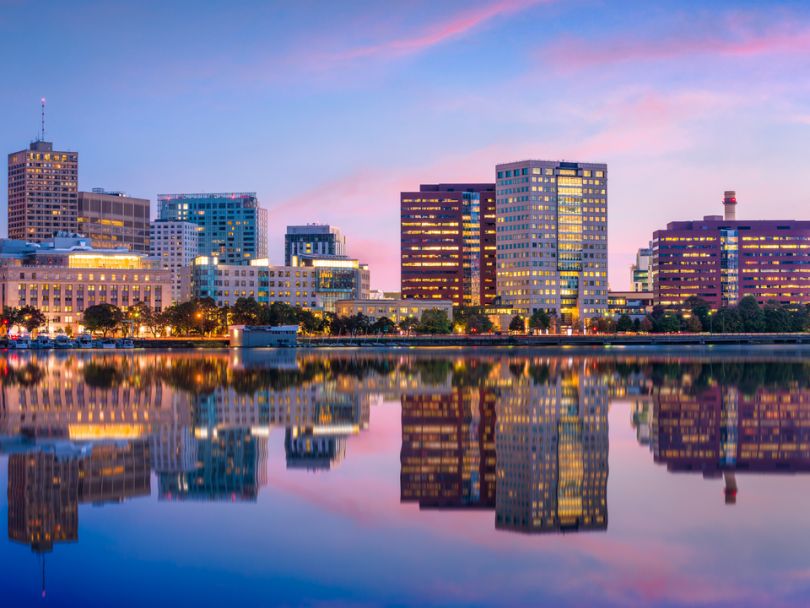 Since its 2013 founding, Markforged has wasted no time becoming a global leader in the 3D printing space. The Watertown-based company boasts a headcount of more than 250, in addition to $136 million in venture capital backing. 
Today, the company announced the next phase of its expansion: a Cambridge office dedicated to the development of its artificial intelligence technology. The 2,000-square-foot space, situated at 245 Main Street in the Kendall Square area, will focus largely on the development of Markforged's Blacksmith software. 
To do so, the company is doubling the size of its software and AI developer teams.
Announced earlier this year, Blacksmith utilizes artificial intelligence to make manufacturing equipment self-aware. The Blacksmith program allows machines to scan their creations, and adjust the manufacturing process if it detects any differences between its creation and a pre-programmed model. 
Blacksmith was announced earlier this year, and made waves in the 3D printing industry as one of the first adaptive manufacturing solutions to hit the market. 
In a statement on the expansion, Markforged CTO and co-founder David Benhaim stressed the significance of having a dedicated team working on this technology at the new office location: 
"Our Kendall Square team will transform manufacturing with Blacksmith. These developers will enable factories to run and fix themselves — ultimately reducing the cost of everything we buy," he said. 
In terms of finding the right people to do the job, Benhaim said that Markforged will be looking to local Cambridge talent to fill the many roles at the new office. 
"Kendall Square is the perfect environment for expanding our R&D team," he said. "We'll be able to take advantage of the top-tier AI developer talent in the area." 
While there is no word on how many roles Markforged will be hiring for exactly, Built In has reached out to the company and will update this article when we hear back. For now, the firm has 27 open roles on Built In.