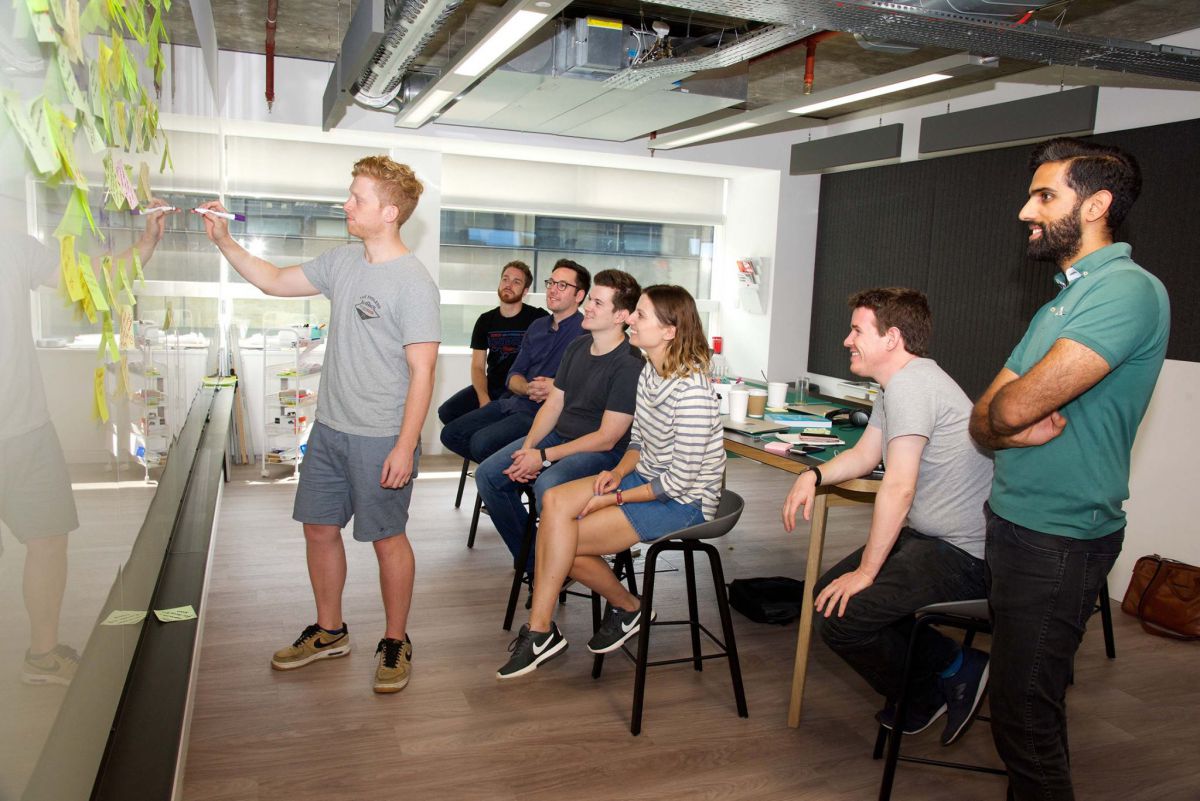 Finding a company that offers unique challenges, collaborative culture and great perks can be hard to comeby, but sometimes you just get lucky. The following three employees work in Boston tech and told us they've finally found roles that check off the aforementioned boxes.
If you're looking to make the leap and join a startup, here's a glimpse into what your career might look like at a few Boston tech companies.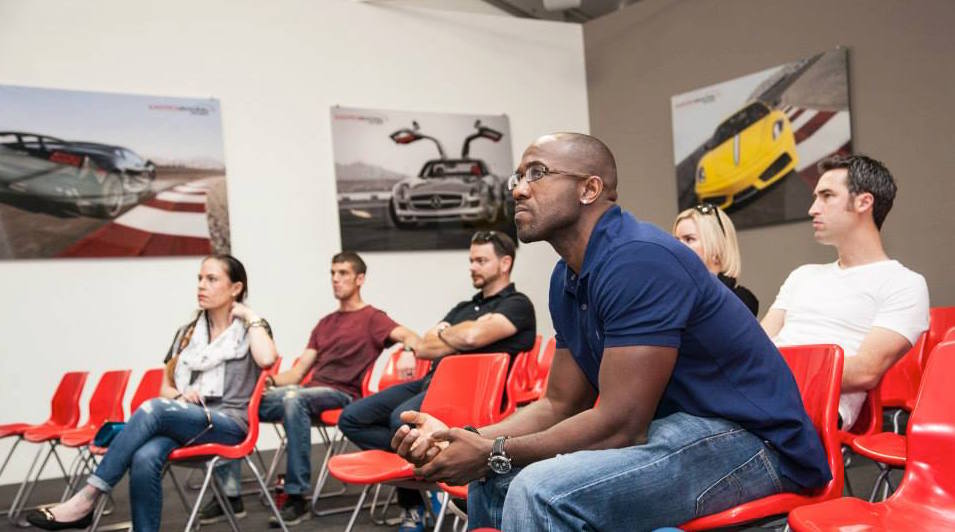 CarGurus is a comparison shopping site for cars that uses proprietary pricing algorithms to analyze millions of new and used car listings, helping consumers find the best deals in their area.
Responses via Vanessa DeGennaro, Senior Software Architect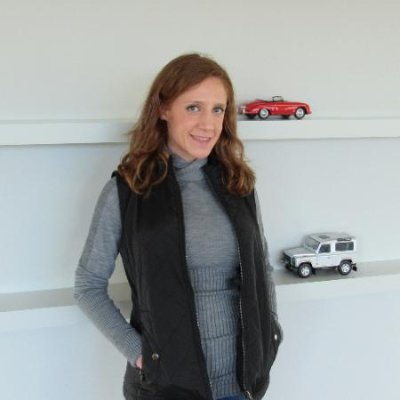 What is your current job? What did you do before this?
I'm a Senior Software Architect on the Dealer / OEM Solutions team. My previous position was as a Tech Lead on the Next Generation Email team at Constant Contact.
What were you looking for in a job?
The most important aspects in my job search were looking for interesting problems to solve and good people to work with. I was also looking for a position that would let me continue to grow my leadership skills as well as let me maintain a work-life balance.
What attracted you to CarGurus?
The work — the problems being solved, specifically the analysis and algorithms used to solve problems, and the structure (or rather lack of rigid structure) in which the engineering team operates. And, of course, the culture and people who work here.
Describe a typical day.
I usually work from home for a bit in the morning before putting my daughter on the school bus and then I drive into the office. Once I get into the office I jump right into work, picking up where I left off earlier in the morning. I rarely have set meetings, so my day is very fluid. If I need to coordinate with other engineers or people on the business side, I ping them on Slack and we gather around a whiteboard. I mostly work with Java, but beyond that it's difficult to describe exactly what I do in a typical day since projects vary. The office has catered lunch, so I break at noon when lunch is served then I usually go for a walk with co-workers afterwards. My afternoon is much like my morning, designing and coding and then I head out for the day so I can get home in time to make dinner and spend time with my family.
Why is your current role your dream job?
I've been at CarGurus almost a year now and each project I work on is something new and different. It's very engaging. Also, I have a great deal of control and ownership over what I work on and that's very empowering. I never feel like a cog in the machine completing another TPS report. I get to do what I do best without getting caught up in process. I feel so productive.
How did you land it?
 I find the best way to grow my skillset and experience is to get out of my comfort zone. Having experience working in different sized companies in a variety of industries and different architectures has given me the right kind of experience to work in an environment such as CarGurus. Also, prepping for the interview process is not something that should be overlooked. In addition to studying up, I also interviewed with multiple companies. It gives you a basis for comparison as well as good practice.   
How can applicants for your job stand out from the pack?
Being a good team fit is just as important as knowing your stuff, so be yourself. Also, once you solve an interview problem, don't sit on your laurels, try to solve it as many other ways as you can think of talking about the pros and cons of each solution.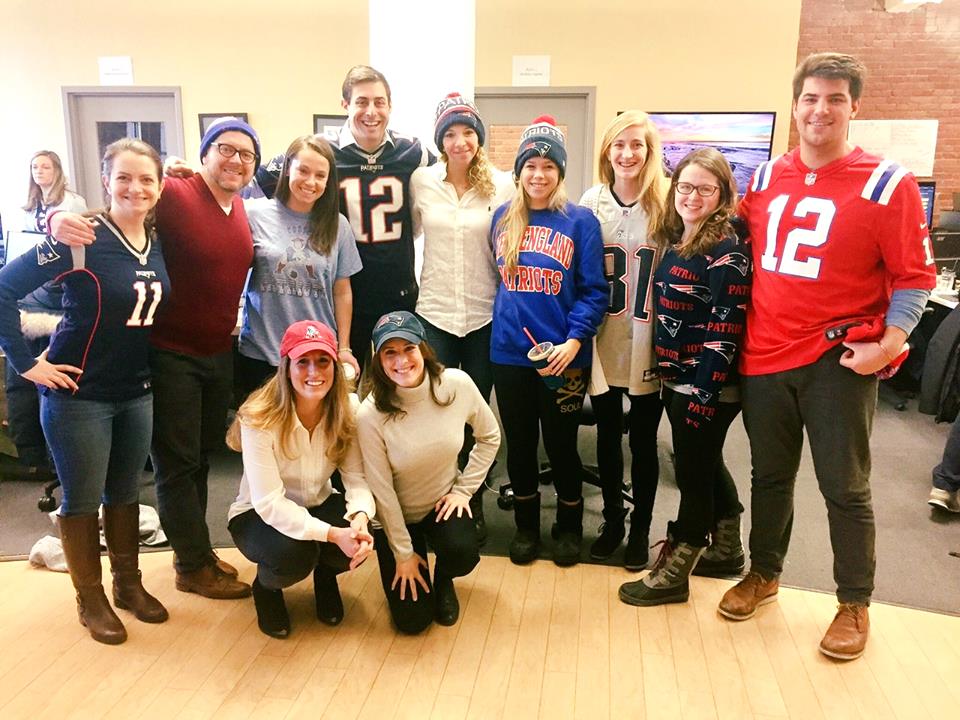 Catalant provides global companies with software solutions to get business expertise in real-time from its network of over 30,000 boutique firms, custom teams and independent experts.
Responses via Rick Keilty, Principal Engineer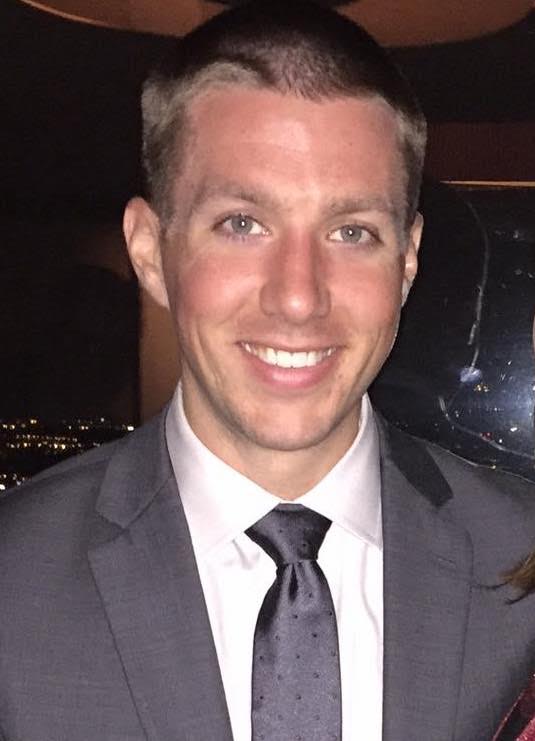 What is your current job? What did you do before this?
My current role is Principal Engineer at Catalant Technologies, responsible for architectural design and implementation of our main enterprise product. I've seen the company grow from a small SMB focused tech startup of about 20 people to the 130+ person enterprise-focused organization we're at now.
Previously I worked at Cimpress/Vistaprint as the architect behind their in-house fraud detection solutions, building their in-house global payment platform, which allowed all their acquisitions to leverage the global network of payment options. I led the engineering teams responsible for building out those software solutions.
What were you looking for in a job?
When I started looking for a new job I was looking for a smaller place, where I could make an impact on customers and our bottom line on a day-to-day basis, while learning from some of the top minds in Boston. I had a side business doing consulting work, and that led me to starting some ventures on the side with past colleagues and classmates. I enjoyed this work so much that I knew some day I wanted to try and start something on my own, and wanted the opportunity to learn from a small, talented team before venturing off. Going into Catalant I wanted to work with a team that was supportive of my future goals.
What attracted you to Catalant?
The business idea was incredibly intriguing, and while others had tried similar approaches in the past, Catalant seemed to be making strides faster than its peers. This was due to a heavy focus on technology driving the product, and a company that put technology first was extremely appealing. However, the thing that attracted me the most were the people leading the company. Our CTO was an extremely accomplished founder of past companies, and the CEO was excited to bring on board aspiring entrepreneurs and share the experience of growing the business (and let's not ignore the bounding personal energy of both!) I looked at other companies that had solid business plans and great teams, but the energy of these leaders propagated down to the rest of the team at the time in a way that I didn't see elsewhere, making it an exciting place to join.
Describe a typical day.
With the team and position I fill, a typical day can be pretty crazy, which is part of the fun! The advantage a startup has in their field is that they can move blazingly fast compared to the competition, so on any given day, what I think I might be working on when I make my way into the office might be wildly different from what I end my day working on. Being able to pivot fast to build out new tools for sales or engineering when quickly needed, or jumping on a product issue that may have come up, or focusing on some future architecture/security that we may not have thought of before is a skillset that any engineer in a startup needs. Being able to work with the senior team daily on those problems is an incredible learning experience. Much of my day is also spent working with the engineering team as a mentor, and understanding how to better the development experience for new engineers.
Why is your current role your dream job?
In my career right now this is my dream job as I can't imagine a better place to learn and equip myself for the future. I'm working with some of the latest and greatest technologies with a stellar team that moves incredibly fast to get features out the door, and am backed by a support network of senior level people who I learn from on a daily basis. Their focus is not only to make me a better engineer for Catalant, but a better engineer and entrepreneur in general, which is something lots of companies say they'll do, but Catalant stands behind those promises of career growth. Catalant isn't afraid to take risks and be on the forefront of engineering tools and technologies, which makes it an exciting place to work as well.
How did you land it?
The advice you usually hear is to talk about why you're the right fit for the job, and drive the conversation from there. However, if you want to land what really is a dream job, I think the most important thing you can do is be open and honest about what you're looking to get out of the job, and to showcase to your future employer that you're passionate about the work. By aligning your expectations with your employer about what you want to get out of a job, it will help to ensure you land at a place that benefits everyone. If you're really passionate about the work you do, you'll enjoy the day-to-day better. Even if you might be a perfect fit skillwise, if your future career path doesn't align with your employer's vision for you, it won't end up being a dream fit.
How can applicants for your job stand out from the pack?
The best thing you can do to stand out from the pack is to showcase that you're really passionate about the field you're in. As a software engineer, I have numerous side projects hosted on GitHub, and was doing consulting work on the side, and used these to showcase my passion for engineering. This certainly helps you to stand out in the field. Passion is one of the major drivers of success in a field, and it makes it easy to move forward with an applicant if they clearly love the work they will be hired to do.
Pivotal offers companies agile software development services, which involves cross-functional teams and fast iteration that incorporates user feedback into upgrades.
Responses via Avery Yen, Software Developer at Pivotal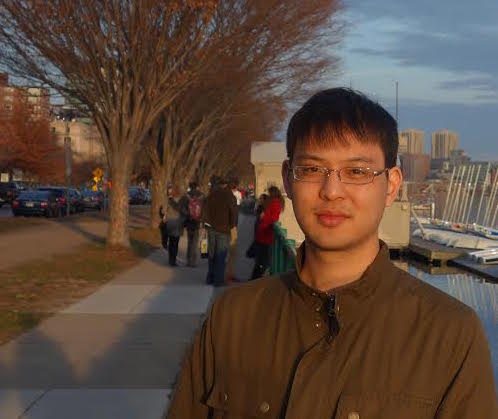 What is your current job? What did you do before this?
I'm a software developer at Pivotal. As a developer, I help our clients identify what their software should do, then help deliver that software rapidly, while teaching them how to become teachers of the process themselves. Previously, I was a software developer and test engineer at Microsoft and IBM.
What were you looking for in a job?
I like software development, I enjoy meeting people and I want to feel engaged with my job and coworkers at work. I was interested in mobile and web app development, and I didn't have much opportunity to do that in my previous positions. I'm also a voracious learner and love sharing what I've learned with my peers.
What attracted you to Pivotal?
Pivotal Labs turned out to be exactly what I wanted to be doing with software! I think it was the people and the mood/energy/vibe of the offices that I visited in New York and San Francisco that really attracted me. Honestly though, before I joined Pivotal I wasn't really able to say specifically what I wanted in my job. Pivotal helped me realize the things that I wanted most in my professional life.
Describe a typical day.
We start the day with breakfast catered every day. This starts before 9 a.m. and lasts until the office standup at 9:06 a.m. After office-wide announcements and interesting items, we break up into project team stand-ups around 9:15.
From there, as an engineer, we will break into pairs and pick up whatever story is at the top of the backlog. Assuming it's a normal mid-week work day, we'll pair program in a disciplined test-driven development fashion, taking a coffee break or a quick spot of ping pong sometime mid-morning. At 12:30 p.m. we break for lunch, which lasts an hour. During lunch, your time is your own and work is paused for that hour. Lunch-time is frequently reserved for office-wide activities such as board game lunches, tech talks and yoga, but these are entirely optional.
At 1:30 p.m. we resume pairing until we stop at 6 p.m. for the day. I'll typically take an afternoon ping-pong break and grab a drink out of the fridge afterwards, and pause briefly before 6 to check in with my pair and do a mini-retro, and perhaps with all the engineers if interesting challenges or changes arose during the day.
Pairing and test-driving are two primary tenets of our flavor of product-centric "extreme programming." Collaborative work, fast feedback and co-location with the whole team are a few others. That means our engineers and our product manager and designer are sitting together all day, every day. We practice and teach these paradigms and disciplines every day with our internal projects and with our clients.
At 6 p.m. it's pencils down, laptops closed. We don't take client work home or work after-hours. Sometimes folks will stay after for an outreach event, a tech meetup or side projects, which we frequently host in our space, but these are totally optional.
Why is your current role your dream job?
The work environment at Pivotal is a refreshing and welcome change from traditional software firms. The floors are open and work is largely done in pairs and is highly collaborative. The culture emphasizes kindness and continuous improvement and "Pivots" (my coworkers) themselves are kind, very bright, and always eager to learn and share their learnings.
Working hand-in-hand with clients in the software space also has a unique perk: the clients and their needs can be challenging and interesting, but projects rarely run for more than a few months at a time. We're always rotating around so that we can spread knowledge, learn from others, and offer fresh eyes and perspectives. I've helped clients from so many different kinds of industries: interior design, sports wearables, insurance and of course, tech companies.
I feel motivated to go to work every day and continually learn how to be a better developer. I'm constantly exposed to new projects, new industries, different challenges and meeting new clients and potential clients. There's no downtime during the day for social media or other typical work "distractions," and I find this a huge plus for me (since I'm curious and easily distracted by things, and I know everyone else reading this is too!). And at home, I don't feel like I'm distracted by work. I feel like Pivotal was exactly what I was looking for in a job, and I didn't even know half of these things were what I wanted until I got here.
How did you land it?
I was recruited through my school's career fair program almost five years ago now, but when I interviewed then, the Boston office didn't exist and I was asked to join the San Francisco office. I was really keen on staying on the East Coast, so I said I'd go elsewhere for a while and reach out again. I took a job at the Microsoft NERD Center down the road as a "test engineer." Fast forward to February 2015 and the Boston office was getting off the ground. I reached out and asked if I could join them and I've been here since.
How can applicants for your job stand out from the pack?
You have to appreciate our culture and values and want to work at a place that actually upholds them. When I interview candidates, technical proficiency is only about 50 percent of what I'm looking for. Really what tips a candidate over for me is someone who is kind, dedicated to constant improvement, communicative, articulate and patient.
We look for people who can think globally while acting locally. All of our engineers are full-stack and own the whole codebase from tests to app code to deployment systems. They have to be a pleasant and productive pair programmer, as well as a consultant who is able to adapt to changing situations and client situations. You have to be comfortable (or even thrive) when not really knowing what you will be working on tomorrow.
Responses were edited for length and clarity.
Photos via companies
Know a company worth profiling? Let us know or tweet us @BuiltInBOS