List of Beauty startups in Boston
1 Companies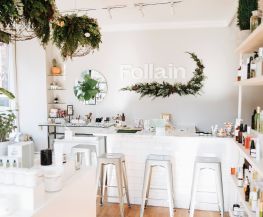 The ultimate destination for clean beauty. Healthy. High-performing. Hand-picked.
Beauty Jobs in Boston

Boston Store Director
Follain
Greater Boston Area
1 week ago
We are data-driven, brand focused and are inspired by healthy living. The Follain family is currently in search of a Store Director to join our team. We are seeking a highly capable, entrepreneurial leader who is passionate about building and developing their team and connecting with the community. The key objective of this position is to develop incredible leaders, grow the business, and positively impact their surrounding community. 

Full Stack Engineer
Follain
Greater Boston Area
1 week ago
As a Full Stack Engineer at Follain you will work on projects and applications that touch all aspects of our business. Your responsibilities will include: maintaining the existing architecture that powers Follain but also contributing to the vision and evolution of the platform as our company grows and scales quickly. By implementing efficient APIs, well-thought-out libraries, extensible schemas and data models, and performant analytics tooling you will enable the strengths of single stack contributors. You will help develop the frameworks to maintain and scale a beautiful, fast UI. With your knowledge of the full ecosystem and the interrelated nature of each microservice, you will be an important source of communication between front-end and back-end team members, facilitating smooth and efficient integration of the assets that make up the stack.

Front End Software Engineer
Follain
Greater Boston Area
3 weeks ago
Responsibilities Ongoing engineering and development contribution to all applications with a focus on front-end systems and application deployments and oversight Performance monitoring and optimization Customization of frameworks, packages, and plugins Component consistency and re-use Code review and feedback to contributing team members Working closely with the project management team to provide engineering perspective on feature specification, feasibility, and time estimations