AdTech, Pet Insurance
3 Companies
Digitas is The Connected Marketing Agency, committed to helping brands better connect with people through Truth. Connection. Wonder. With diverse expertise in data, strategy, creative, media, and tech, we work across capabilities and continents to make better connections and achieve ambitious outcomes through ideas that excite, provoke and inspire.

WordStream is a SaaS company and the preeminent thought leader in the world of online advertising. We create and support award-winning software that empowers small businesses and agencies to grow more efficiently. Accelerating this success is only possible if we continue to scale our talented, customer-inspired team.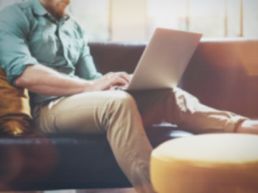 Hi. We're TiVo. At our core, we're innovators who continuously seek to fuel the ultimate entertainment experience. We touch the lives of binge-watching, music-loving, entertainment fanatics every day by inventing and delivering beautiful user experiences and enable the world's leading media and entertainment providers to nurture more meaningful...