Online course subscriptions available, 201 - 500 employees
3 Companies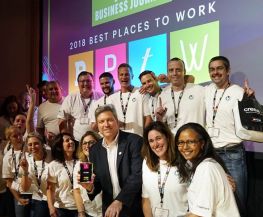 Vestmark enables financial advisors and institutions to efficiently manage and trade their clients' portfolios through an innovative SaaS ecosystem. Our client list includes blue chip financial institutions, with over $1+ trillion in assets and 3+ million investor accounts on our platform.

FareHarbor is the fastest growing reservation platform in the tour & activity industry. Founded in Hawaii in 2013, FareHarbor now has 7 offices across the US, as well as in Sydney and Amsterdam, with over 425 employees and over 8,000 clients. We have a passion for delivering quality service and it starts with our sales team here in Needham.

WordStream is a SaaS company and the preeminent thought leader in the world of online advertising. We create and support award-winning software that empowers small businesses and agencies to grow more efficiently. Accelerating this success is only possible if we continue to scale our talented, customer-inspired team.