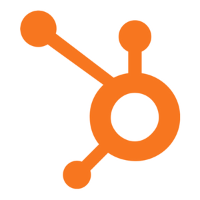 Acquisition Marketing Manager
Acquisition Marketing ManagerIn this role, you are responsible for driving demand for the agency and sales consultant personas while using your creative and analytical abilities. You will be accountable for full-funnel metrics, including generation and activation of free product users, leads, opportunities, and ultimately, new partners and revenue. You will also work closely with HubSpot's product and sales teams to bring our free products to market, specifically for our agency and consultant personas.
We're looking for someone who has at least 1-3 years of demand generation, growth or acquisition experience.
You have a track record of innovation and marketing experimentation, with clear examples of ways you've successfully driven demand that were different from the status quo

You're an analytical thinker with experience in campaign reporting, A/B testing design and analysis (You're not afraid of a PivotTable!)

You have demonstrated expertise in a core acquisition channel, such as organic search, paid search, organic social media, paid social media, influencer, affiliate.

You have experience building productive cross-functional relationships and collaborating to identify opportunities for growth
If you are an innovative, analytical marketer who is excited to bring new ideas to the table, implement change, and quickly establish rapport with our sales organization, this role is for you. This role requires a blend of product marketing, user acquisition and content campaign management skills. You will be responsible for demand in North America, but will lead global strategies, and work collaboratively with your counterparts in Latin America, Europe and Asia.
Preferred, but not required:
experience activating and converting free product users into qualified leads
About HubSpot
HubSpot is on a mission to help businesses grow globally. Thousands of customers worldwide use HubSpot inbound marketing and sales software to transform the way they attract, engage, and delight customers. Through its unique approach to company culture, HubSpot has also redefined how people work and live. Our commitment to autonomy, flexibility, and transparency prompted the creation of our Culture Code, which has gone viral, amassing more than 3M views. Ensuring that our customers and employees are continually growing and learning has helped make HubSpot a Best Place to Work in the eyes of Glassdoor, Fortune, Entrepreneur, Inc. The Boston Globe, and the Boston Business Journal. Founded in Cambridge, MA in 2006, HubSpot has offices in Portsmouth, NH; Dublin, Ireland; Sydney, Australia; Singapore; Tokyo, Japan; and coming soon to Berlin, Germany.
Read Full Job Description