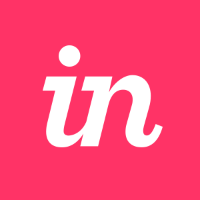 Commercial Counsel
InVision is the world's leading product design platform, powering the future of digital product design through our deep understanding of the dynamics of collaboration. We provide three million people with the power to prototype, review, refine, user-test, and ship product designs for web and mobile platforms. InVision drives the product design process at 80% of Fortune 100 companies. Backed by Accel, ICONIQ Capital, FirstMark Capital, Tiger Global and others, InVision is a distributed team with over 350 employees around the world.
We are seeking a talented and flexible Commercial Counsel to join as the second member of our in-house legal team. This role will work closely with teams across the enterprise, in both the United States and Europe. You will closely collaborate with cross-functional teams to understand their business objectives and identify, address and communicate risks.
Come join a fabulous team as we reimagine the ideal work environment at a growing, dynamic company.
Responsibilities
Drive commercial contracts to close, including structuring, drafting and negotiating customer agreements, vendor agreements, partnership agreements and technology licenses

Identify and solve IP, privacy and commercial legal issues across the organization

Implement and manage project management and tracking systems (e.g. Trello) in the legal group and across departments

Advise on or lead key decisions relating to international expansion, acquisitions and HR

Provide training to sales team and new legal hires to increase efficiency and effectively leverage the legal department
What does it take to succeed?
Domain expertise in SaaS, general commercial, privacy and IP law (and better yet, working knowledge of data security)

Ability to build processes and organization in a high growth startup environment

Ability to expeditiously provide prudent risk-based recommendations consistent with good business practices and common sense, while being business-friendly and collaborative

Ability to work in a team, with lawyers and non-lawyers, to efficiently establish effective solutions

Deep legal background but a true generalist willing to pitch in wherever help is needed

Effective communicator (written and verbal) and strong negotiator

Can instill confidence in dealing with business and legal counterparts inside and outside of InVision

Approachable, with a collaborative and flexible style, and a passion for change and continuous improvement

Strategic thinker, problem solver and a highly organized task master

Passion for supporting our internal customers and building a business
Requirements:
JD and Bachelor's Degree, ideally top-tier schools, and/or top of class

Admitted to practice law in at least one U.S. state

5-8+ years of relevant experience working in either (preferably both) the technology transactions or commercial practice of a law firm, and/or in-house at a SaaS/technology company

Experience with a broad range of commercial contracts and legal issues
Benefits
InVision offers an incredibly unique work environment. The company employs a diverse team all over the world. In the United States we have teams including hubs in New York, San Francisco, Austin, Portland, and Boston. Each InVision team member is given the freedom and tools to do their best work from wherever they choose. Among our benefits we offer competitive health plans, 401k, a flexible vacation policy, unlimited Starbucks cards for each employee, and unlimited books related to your profession.
InVision is proud to be an equal opportunity workplace. We are committed to equal employment opportunity regardless of race, color, ancestry, religion, sex, national origin, sexual orientation, age, citizenship, marital status, disability, gender identity or Veteran status. If you have a disability or special need that requires accommodation, please let us know.
Read Full Job Description