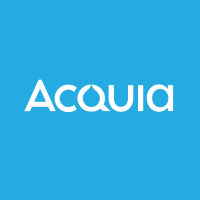 Community Manager
Job Title:  Community Manager
Department & Organization:  Marketing
Level: Professional
Location: Boston
Acquia, is transforming the digital strategies of companies all over the world with our open cloud platform. We are passionate and relentlessly committed to helping our clients create digital experiences that are more relevant, personalized, and built for a fast-changing, always-connected, mobile-first world. Headquartered in the U.S., we have been named as one of North America's fastest growing software companies as reported by Deloitte and Inc. Magazine, and have been rated a leader by the analyst community and named one of the Best Places to Work by the Boston Business Journal. We are Acquia. We are building for the future of the web, and we want you to be a part of it.

The Community Manager will serve as Acquia's social media voice, coordinating messaging and content from the marketing team, sales and leadership to effectively create and execute campaigns. You will understand our company's tone of voice, help to plan, schedule, publish and maintain social media content, and focus on keeping our social media community engaged. You are passionate about social media communication and management in the technology space. You thrive in a fast-paced environment and define success in terms of getting the right customers to the right content at the right time.
You will take responsibility for core elements including, but not limited to:

Help define and maintain Acquia community strategy with the broader team, including acquisition methods, engagement, moderation and response policies, and content building

Manage the relationship with all of our internal and external influencers

Own the creation of, updates to and management of the social media calendar

Performance reporting for all published content and social listening insights and analysis

Create and enhance assets to be posted on social channels

Brand monitoring to identify issues and discussion patterns

React and engage with Acquia social media accounts and events in real-time

Identify insights to integrate and help create relevant and highly engaging content

Help our influencers build strong relationships

Collaborate with teammates across departments, implement customer feedback, innovate on strategies, and help develop best practices
Skills and Attributes:
1 - 2 years of community manager, social media manager, and/or social strategist experience *in a technology environment* -- brand or agency side

Expertise with all major social platforms (Facebook, Twitter, Instagram, Snapchat, etc.), and trends

Experience using social media management tools, such as Spredfast, Sprinklr, Buffer, Sprout, etc.

Familiarity with Google Analytics and SEO

Experience working with paid media (paid social) -- on a regular basis preferred

Understand social strategy. Know the differences in user behavior per social platform and how that should impact our creative/content

Have the ability to start and maintain appropriate and authentic conversations with the B2B technology community

Excellent writing and communications skills (sentence structure, grammar, varied vocabulary, spelling, style, and attention to detail)

A creative mindset that shows through your work

Customer-first attitude and the ability to adapt your writing voice to various audiences

Deadline-driven and detail-oriented attitude and aptitude

Demonstrable skills of working in a fast-moving changing environment, start-up experience desirable

Able to work across several projects with conflicting deadlines simultaneously and manage time effectively

Takes ownership and takes initiative

Goes beyond their day-to-day work to assist customers in a positive manner. Takes initiative to improve outcomes, processes, or measurements.

Takes on stretch assignments, consistently goes the extra step, delivers more than asked.

Creative thinker and strong collaborative approach

Creates positive one-on-one relationships within the team.

A sense of humor. Writing engaging, witty content is second nature to you.

Familiarity with basic design principles and lightweight visual design tools

Knowledge of Drupal CMS a plus

Bachelor's degree in marketing, communications, or other relevant field is required
Acquia is an equal opportunity (EEO) employer. We hire without regard to age, color, disability, gender (including gender identity), marital status, national origin, race, religion, sex, sexual orientation, veteran status, or any other status protected by applicable law.
Read Full Job Description