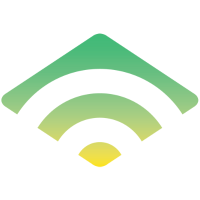 Customer Success Operations Analyst
Klaviyo is seeking to add a driven operations professional to our growing organization. We are looking for highly motivated individuals to lead operational support for our Customer Success organization. This person has a strong analytical mindset, process oriented approach, strong project management skills and entrepreneurial attitude.Reporting to the Director of Customer Support this individual will be partnering across the organization to identify and influence business decisions and strategy that will help scale our organization and customer engagement. This role requires a mixture of business acumen, entrepreneurial mindset and technical expertise. Success in the role will require a self-starter with strong initiative and a passion for collaborating with others to solve problems.
Responsibilities:
Proactively surface, coordinate and drive new ideas to improve business processes, operational systems and policies in order to help the business scale
Partner with Customer Success team and cross-functional teams to develop and operationalize strategies to reduce churn, drive up-sell, and increase product adoption
Analyze customer behavior, churn, renewals, upsells and customer support issues to drive strategies around retention and customer engagement
Interact and support the Customer Success team daily by partnering to improve the effectiveness and efficiency of the team
Lead capacity planning to ensure resources are leveraged most effectively; build and maintain headcount, capacity planning and productivity models
Develop and refine operational dashboards and proactively monitor KPIs and provide insights and actions to the team
Assist with key Customer Success planning activities during planning and budgeting cycle
Understand the customer lifecycle and provide insights for driving product adoption and increasing customer satisfaction
Ad-hoc analysis as required to aid management decision making
Desired Skills:
Proficiency Microsoft Office Suite, G-Suite, specifically strong in Excel, Google Sheets and PowerPoint. Experience in Salesforce a plus.
Experience with database use and a working knowledge of database platforms, including MySQL
Working knowledge of how to gather, analyze and organize data for meeting business requirements
Results oriented, attention to detail, ability to prioritize multiple objectives and projects
Quick learner, curious and strong analytical skills; ability to dig into data, surface actionable insights and sound decision-making skills
Strong problem-solving skills, combined with strong business judgment and ability to present analysis in a clear and compelling manner
Exceptional verbal and written communication skills to be able to communicate with customers, peers and management
Willing to roll up your sleeves, and pick up the shovel
Experience working in high-growth, performance and impact driven environment
Bonus: Experience with developing Web applications in Python, Ruby or PHP.
Read Full Job Description