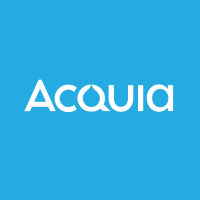 Web Operations Manager - Drupal
Job Title: Web Operations Manager
Department & Organization: ​Marketing
Level: ​Professional
Location:​ Boston, MA
Acquia, is transforming the digital strategies of companies all over the world with our open cloud platform. We are passionate and relentlessly committed to helping our clients create digital experiences that are more relevant, personalized, and built for a fast-changing, always-connected, mobile-first world. Headquartered in the US, we have been named as one of North America's fastest growing software companies as reported by Deloitte and Inc. Magazine, and have been rated a leader by the analyst community and named one of the Best Places to Work by the Boston Business Journal. We are Acquia. We are building for the future of the web, and we want you to be a part of it.
Responsibilities
Manage the day-to-day operations related to the management and maintenance of Acquia's most important digital properties.

Create solid, sustainable, and scalable processes and demonstrate excellent project management skills to guide website updates and projects cross-functionally across multiple stakeholder departments.

Partner very closely with cross-functional teams, e.g. Marketing, Product Marketing, Content, Development, to understand needs and translate that into effective project plans.

Consistently makes decisions focused on customer needs.

Create workplace culture that values team collaboration through fostering communication and partnerships.

Oversee all website design and development tasks related to ongoing website functionality and in support of campaign-specific assets.

Serve as the primary point of contact for all internal requests for updates related to the site.

Evaluate all incoming requests to investigate what the needs and objectives are for each. Serve as a filter for all requests to ensure brand, operational and strategic consistency with what has been set.

For all larger projects beyond the ongoing website maintenance and campaign efforts, work with project owners to properly assess the needs and objectives and develop detailed project plans and budgets.

Main point person communicating with and managing a task queue for the front and back end developers.

Respond with urgency when issues arise and address root cause issues.

Run SCRUM meetings that occur 2X per week with the web team.
Skills and Attributes
5 - 7 years experience in a web operations or digital project management role

MUST HAVE experience managing projects and teams specific to Drupal.

MUST HAVE excellent communications and interpersonal skills. Willing and able to be a proactive point-of-contact across departments.

Experience managing a combination of ongoing site maintenance/update tasks and larger scale feature build projects related to the site(s) concurrently.

Experience with Jira or other project tracking/management software

Experience working with multiple departments (Engineering, Developers, Marketing, etc). Ability to communicate in both technical and business environments.

Maintain a positive and constructive outlook, focuses on driving results, finding solutions/ breakthroughs to solve problems and challenges. Has a positive influence on peers.

Experience with SEO and website analytics.

PMP/Agile/SCRUM certifications or related experience preferred.

Boston-based role with some offsite flexibility in the future.
Acquia is an equal opportunity (EEO) employer. We hire without regard to age, color, disability, gender (including gender identity), marital status, national origin, race, religion, sex, sexual orientation, veteran status, or any other status protected by applicable law.
Read Full Job Description